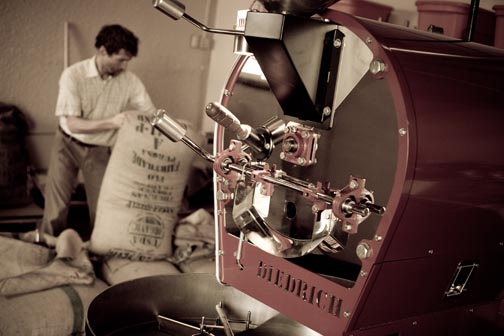 Are you a coffee lover? Do you depend on the dark, warm beverage to get your mornings started? Have you ever wondered about why various coffee brands and roasts taste differently? Join Walking Mountains Science Center for The Science Behind Coffee Roasting.
Travis Colbert, owner of City on a Hill Coffee & Espresso, in Leadville, CO, will share his love and appreciation for the fine details of coffee. At the presentation, he will talk about coffee origins including the regions where coffee plants grow and why coffee tastes different depending on where it comes from and how you roast and prepare it. Travis will demonstrate a sample coffee roast and talk about the roasting process.  This program includes the opportunity to taste various coffees.
The Science Behind series of classes highlights useful and fun skills that have underlying scientific principles.  Each class provides a hands-on, interactive component with instruction from a local subject matter expert and a Walking Mountains educator.  Classes are held once a month at Walking Mountains Science Center in Avon.
IF YOU GO…
What: The Science Behind Coffee Roasting
When: March 20th, 6:30pm
Where: Walking Mountains Science Center in Avon
Cost: Free!
Seating is limited, please call to reserve your spot today!  (970) 827-9725
The Science Behind Series is made possible by Slifer, Smith and Frampton Real Estate Company.