Around this time of year we begin daydreaming about white sand, warm nights, blue water, and breaking out the flip-flops. In the doldrums of winter, Walking Mountains Science Center has the perfect solution to help you Escape Cabin Fever! Join them on Saturday, March 4th, for a tropical experience in the heart of the Rocky Mountains – and jam out with Euforquestra at the first-ever live concert at Walking Mountains.
Euforquestra is from Fort Collins and delivers "modern funk and roots with vintage soul" with a full eight-piece band. In addition to live music, dancing, tropical food and cocktails, Escape Cabin Fever will have a silent auction with some seriously cool prizes. You'll have a chance to bid on a pair of Liberty Skis, spa getaway at the Westin, a tour of the new Monkshood winery in Minturn and more. It may only be one evening, but Escape Cabin Fever will take you far away from the cold weather and get you dreaming about warm summer nights.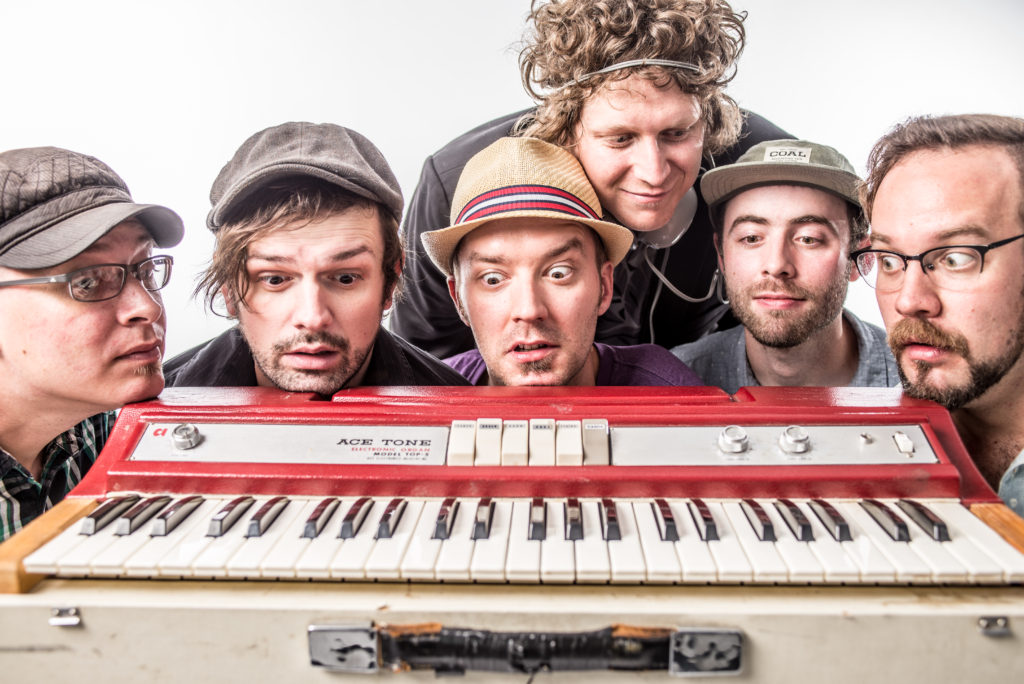 "We are excited to host our first-ever concert at Walking Mountains," said Patty White, VP of Development. "This is going to be a fabulous evening with awesome music, food and drinks. Bring your friends, put on your festive tropical attire and be sure to buy tickets early as they are selling fast."
For those of you in Eagle, there are two free buses making round-trips from The Dusty Boot to Walking Mountains. There is also a shuttle running regularly throughout the night from Avon Elementary School to the concert. Parking at Walking Mountains Science Center in Avon will be very limited on a first-come, first-serve basis, so cozy up and carpool, or consider our shuttle options. Complete transportation details and tickets are available online at www.walkingmountains.org/cabinfever.

Proceeds from Escape Cabin Fever benefit Walking Mountains' natural science and sustainability education programs. Please note this event is restricted to adults age 21 and up. Please contact Terri Scales, at (970) 306-0286 or terris@walkingmountains.org with any questions.
IF YOU GO…
When: Saturday, March 4th, 2017 | 7:00 pm-11:00 pm
Where: Walking Mountains Science Center, Avon
Cost: $100/ticket – includes music, food and beverages.