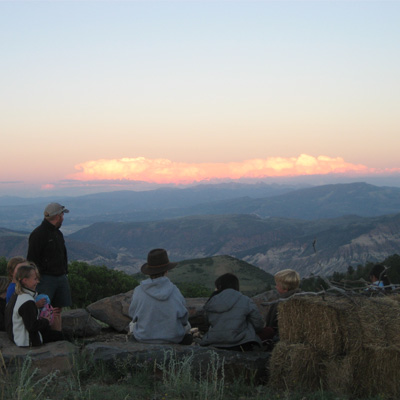 The evening is the perfect time to slow down and reflect upon all the adventures of a day spent in nature. Enjoy a bedtime story outside as we learn about local plant and animal communities. We will take a nature walk while reading a new story each week. There will be activities to go along with each story. Dress appropriately for mountain evening weather. Target youth 5-10 years, $5/child. Please arrive 10 minutes before the program begins to ensure your spot on the walk. No pre-registration required.
2017 Schedule: Tuesdays 6:00pm-7:00pm (6/13-8/29) 
This program meets at the Walking Mountains Science Center in Avon. Click here for directions.
Some of the books we read in 2016 included:
A Cool Summer Tail
Three Little Beavers
Home in the Cave
Meet the Planets
Furs and Feathers
The Best Nest
Salamander Season
For more information about this program please contact Kaitlyn Merriman, Community Programs Coordinator at kaitlynm@walkingmountains.org.