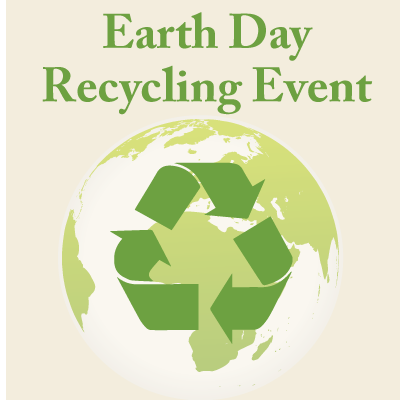 Walking Mountains is here to help you celebrate Earth Day by responsibly disposing of recyclable waste around your house! From 8:30 am-12:30 pm on Friday April 21st,  Walking Mountains' Zero Waste Team will be on hand at Colorado Mountain College's Edwards campus to help you get a jump start on your spring cleaning and take paper, electronics, and even textiles off your hands! Some processing fees may apply, cash or check only.
When: Friday, April 21st | 8:30 am-12:30 pm
Where: Colorado Mountain College, Edwards
Cost: Fees apply for some materials
Please contact Melissa Kirr for more information at melissak@walkingmountains.org or (970) 827-9725×133.