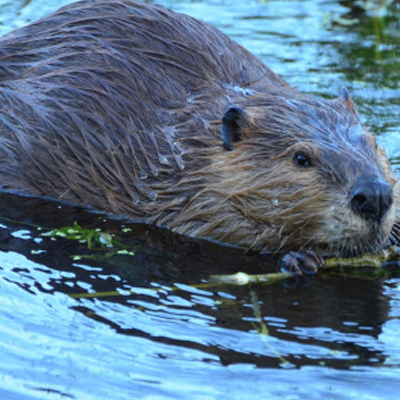 Evening Beaver Pond Tours
Beavers are one of the animals that define the Rocky Mountains and Vail is lucky to have a healthy beaver population right in town. The evening begins at the Vail Nature Center with educational activities, followed by a drive to a beaver pond where there is an active lodge. Bring warm clothes and a flashlight. All ages, $10 per person.
2017 Schedule: Mondays & Wednesdays | 7:00pm-8:45 pm (6/14-9/4)
Directions to the Vail Nature Center.
Pre-registration is required. Select a date below to register.
*Though we visit an active beaver pond, we cannot ever guarantee any wildlife sightings.
September Beaver Pond Tours