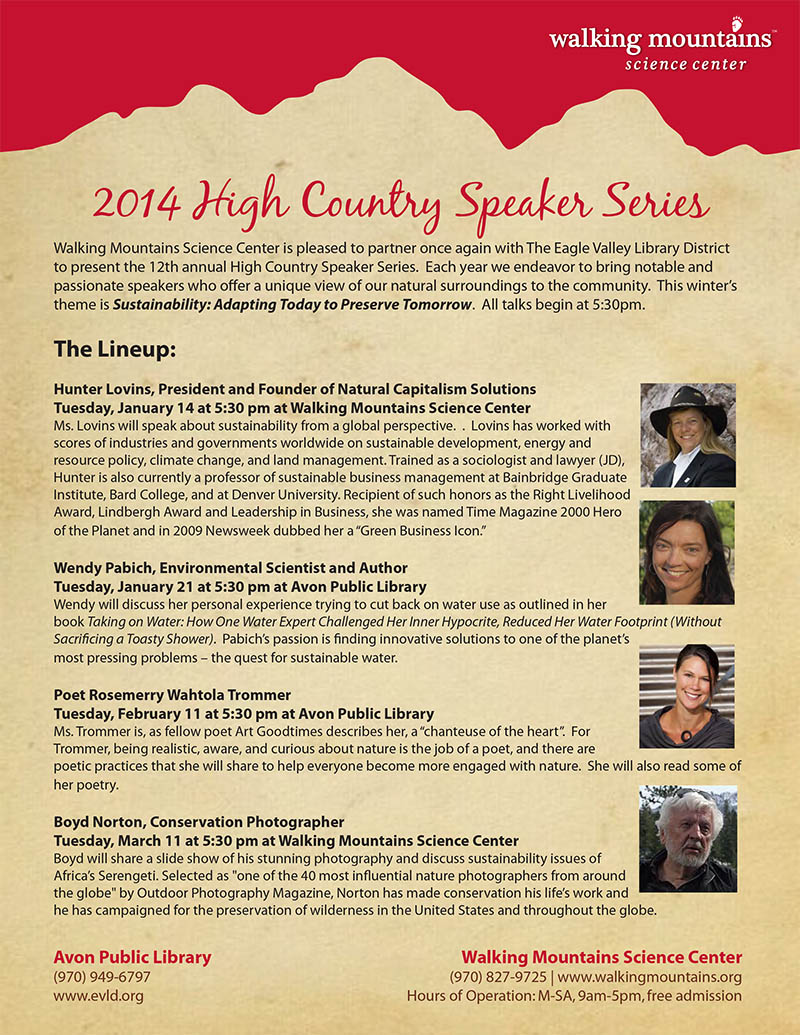 High Country Speaker Series
This speaker series is held in conjunction with the Eagle Valley Library District each winter.  Each year we have sought to bring our community notable and passionate speakers who offer a unique view of our natural surroundings.  This winter's theme is Sustainability: Adapting today to preserve tomorrow. 
These evening programs will begin at 5:30 pm.  All programs are free and will be held at either the Avon Public Library or Walking Mountains Science Center.