High Country Speaker Series
Every winter Walking Mountains Science Center brings our community notable and passionate speakers who offer a unique view of our natural surroundings.  The 2016 theme is Creating a Sense of Place. 
How do the places we call home come to define who we are and how can we strengthen our relationships with where we live. The High Country Speaker Series is a partnership between Walking Mountains Science Center and Eagle Valley Library District with the mission of encouraging environmental awareness, inspiring positive relationships with the natural world, and creating thought provoking dialogue in our community. Join us for presentations and discussion with local celebrities, renowned authors, and outdoor enthusiasts as we dial in on why we love our beautiful, engaging, and fragile place! Click here to read the 2016 series press release.
These evening programs will begin at 5:30 pm & are FREE to attend with a $10 suggested donation.
April 1: "Hiking Through History" with Mary Ellen Gilliland
Presenter: Mary Ellen Gilliland
Location: Walking Mountains Science Center
Discussion Highlights: Locally famous author, historian, and hiker, Mary Ellen's humorous and historically engaging discussions on the early days of Summit and Eagle Counties are sure to add a new perspective to our special place. From the boom towns and early ski area shenanigans to the development of our area into a world class destination for summer and winter outdoor recreation, "Hiking Through History" will present our special place in the context of those who traversed the trails before us and the important legacies they left behind. Learn more.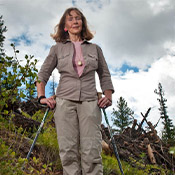 Speaker Bio: An avid hiker, cross-country skier and snowshoer, Mary Ellen Gilliland has spent 30 years in the splendid back country around Summit County, Colorado. She knows each lake and wildflower meadow, each wildlife valley and hidden ghost town.
Gilliland is well-loved by her readers: The New Summit Hiker is Summit County, Colorado's best-selling book ever, according "Between the Covers," a best-seller list generated by regional bookstores and published in area newspapers. As a historian, she notes every cluster of cabins and mine ruins, telling hikers the rich details of their mineral rush history. Gilliland has become a familiar personality to thousands of visitors and outdoor lovers. She appears frequently on regional TV shows.
A seasoned researcher and punchy writer, she maintains the position of Summit County, Colorado's chief historian, with five books on the 1800s mining mecca. Gilliland is a former New York City magazine editor who has lived in the Colorado Mountains since 1969.
March 18: "Protecting the Places We Play" Panel Discussion
Did you miss the presentation? Click here to watch the archive of the discussion!
Presenter: Panel Discussion with First Descents, Vail Valley Mountain Bike Association, and White Room Adventures
Location: Walking Mountains Science Center
Discussion Highlights: The first ever panel discussion as part of the High Country Speaker Series, moderated by Walking Mountains' Peter Suneson, will focus on the role recreation can have protecting natural elements while at the same time empowering people to create new meanings in the outdoors. With specialists from the hiking, mountain biking, skiing, and kayaking communities, this panel of outdoor enthusiasts will showcase the joy and opportunity found in the great outdoors. Learn more.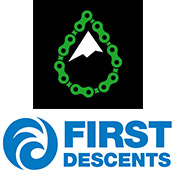 Speaker Bio: First Descents offers young adult cancer fighters and survivors a free outdoor adventure experience designed to empower them to climb, paddle and surf beyond their diagnosis, defy their cancer, reclaim their lives and connect with others doing the same. A first descent is the first time a person successfully kayaks a river or section of river that has never been done and thus it is a challenge, success, and opportunity for personal growth all in one.
The mission of the Vail Valley Mountain Bike Association is to establish Eagle County, Colorado as a premier global mountain biking destination. Their vision is that of a community of diverse participants that vigorously supports the maintenance and construction of sustainable mountain biking and hiking trail throughout Eagle County. VVMBA members coordinate weekly trail building and maintenance outings and serve as the ambassadors for everything mountain biking.
March 8th: "Sense of Place and Sacred Space on Public Lands" with Bill Kight
Presenter: Bill Kight
Location: Avon Public Library
Discussion Highlights: As a career long ambassador to public lands, Bill Kight brings a unique perspective to the High Country Speaker Series. As a public affairs officer, Bill is on the frontline when it comes to newsworthy stories, both positive and negative, involving public lands. "Exploring Public Places," is the story of the White River National Forest with a cast of characters that includes all of us who live, play, and enjoy our public lands.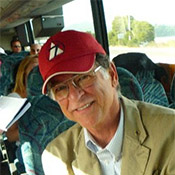 Speaker Bio:  Bill Kight has served the public by working for both the Bureau of Land Management and the U. S. Forest Service, spending his 35 year career dealing with important land management issues. Whether Heritage Resource Manager, Acting Ranger, Community Liaison or Public Affairs Officer he strives to keep a sense of place foremost in his holistic style of leadership. This in turn has earned his agencies such prestigious awards as the "Stephen H. Hart Award" and an award from Colorado Preservation Inc. shared with the Aspen Historical Society. Recognition for his efforts in building partnerships and working with volunteers includes the "National Government Service Award" from the American Cultural Resource Association, both the "BLM Public Service Award" and the "BLM National Volunteer Award," the Forest Service's Windows on the Past "National Award for Excellence," the Regional Forester's "Legacy Honor Award," and Colorado Mountain College's "Adjunct Faculty of the Year Award, Roaring Fork Campus." Kight is also a Senior Fellow with the American Leadership Forum.
Bill's 20 years of successful work on the Forest Service Passport in Time's Ute Trail Project is testimony to his passion for public land. Such dedication demonstrates how important sense of place is in the way we live on and the way we live with the beautiful Rocky Mountains we call home.
February 16: "Celebrating Accomplishments in the Outdoors" with adventurer Kara Richardson Whitely
Presenter: Kara Richardson Whitely
Location: Avon Public Library
Discussion Highlights: Kara Richardson Whitely will be the first one to tell you, "don't judge a girl by her blubber" and don't ever give up when it comes to conquering obstacles in your path. Kara will be speaking about what it took to trek up Mount Kilimanjaro weighing over 300 pounds and the role the mountains played in overcoming seemingly insurmountable obstacles. Using our environment as a muse for self-discovery and empowerment, "Celebrating Accomplishments in the Outdoors," is Kara's inspirational approach to understanding the many manifestations of our relationship with the natural world.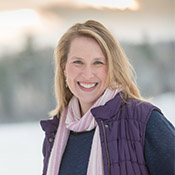 Speaker Bio: Kara Richardson Whitely delivers brave, honest, empowering, and compelling talks and workshops to help audiences move mountains in their own lives and delve into issues including body acceptance, fitness, and achievement. Kara has hiked Mount Kilimanjaro three times while weighing as much as 300 pounds. She is the author of Fat Woman on the Mountain and the subject of a documentary about her third Kilimanjaro trek. Gorge, her inspiring and empowering memoir, which she finished while working with Wild author Cheryl Strayed in the French Alps, was published by Seal Press in spring 2015. She is now working on Family Plot, about her journey from processed food to produce via her community garden.