Join us on July 10th for the 2014 Reach for the Peak Award Dinner!
We are excited to announce that this year we will be honoring Bill and Penny George.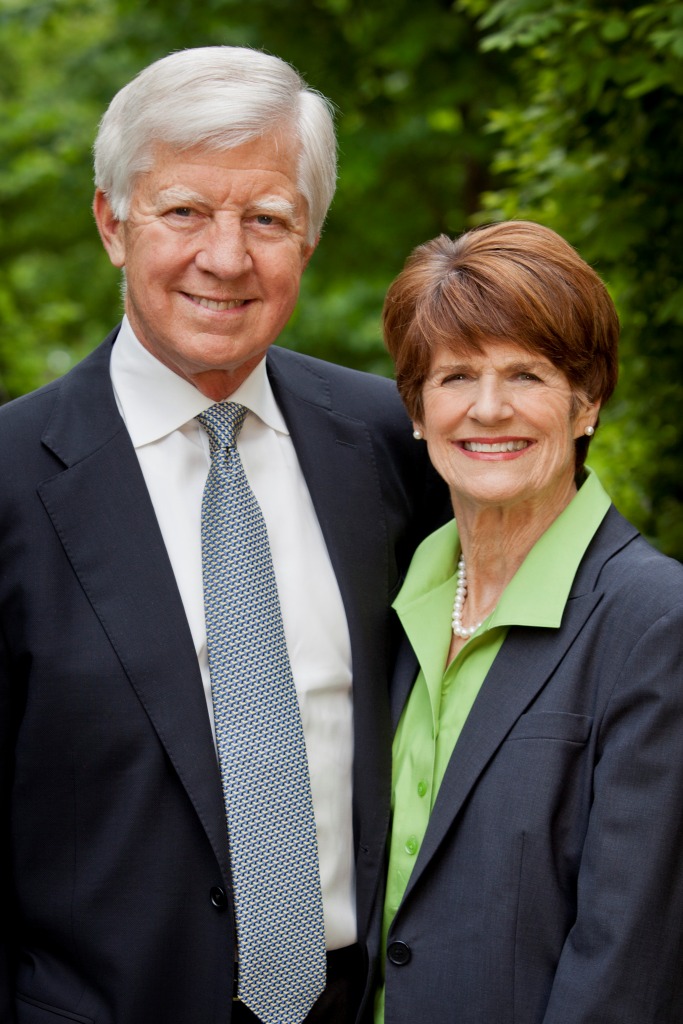 Thanks for attending this year, please visit this link to view photos from the 2014 Reach for the Peak event.
The Reach for the Peak Award Dinner has been held every other year since 2006 to honor individuals in our community who have made a significant difference in the lives of people in Eagle County through their extraordinary commitments of time, leadership, and financial resources to Walking Mountains Science Center. All proceeds from the Reach for the PeakAward Dinner are used to help Walking Mountains Science Center provide over75 field science programs to over 3,000 Eagle County students each year and science camps to 500 children each summer.
The Reach for the Peak Award Dinner is unique in that no fundraising takes place at the event itself, rather funds areraised in advance through individual and corporate sponsorships and individual ticket sales. The evening's program includes cocktails, musical entertainment, ecognition of the honorees and presentation of the Reach for the Peak awards. It is a celebration of friendship, philanthropy and Walking Mountains' mission.
Reach for the Peak is scheduled for July 10th, 2014, we look forward to welcoming you then.
In addition to honoring the Georges we will be celebrating the many ways in which nature nurtures mind, body and soul.
6:00pm      Cocktails, Hors d'oeuvres, and Educational Stations (meditation hikes, aromatherapy, medicinal plants and photography)
7:30pm      Dinner and Award Ceremony
8:30pm      Entertainment and Dancing with The Diamond Empire Band
Come explore the many ways nature nurtures your mind, body and soul! To find out more about tickets or table and corporate sponsorships please contact Gina Garrett at (970) 827-9725 x130.
In every walk with nature, one receives far more than he seeks.
~John Muir