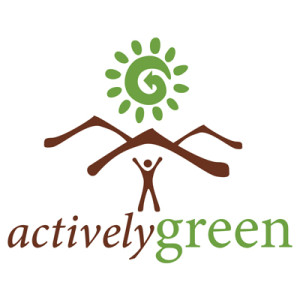 Join Walking Mountains Science Center on November 4th and 11th from 1:00 – 4:30pm for their Actively Green training sessions for local businesses. The cost is $100 for the first staff member, and $50 for each additional employee. Businesses will learn about sustainability best-practices: how to save money and reduce waste, engage employees in a green team, become an environmental steward, and increase marketing power to attract more customers.
Over 100 local businesses have participated in the training and 37 of them have become eco-certified under a program designed by Sustainable Travel International.
"We have always valued sustainability since the business was started 37 years ago. Actively Green was the program we needed to push us to the next level of sustainable operations as a company." said Donna Albani, business development director at SteamMaster.
Walking Mountains Science Center, in partnership with Sustainable Travel International and the Town of Vail, are continuing this legacy project of the 2015 FIS Alpine World Ski Championships to support local businesses through trainings, employee outreach, networking opportunities, and marketing resources.
Businesses from any sector are encouraged to participate, from accommodations and tour operators to restaurants and retail companies to name a few. A list of participating and certified businesses can be found at www.walkingmountains.org/ag.
"Actively Green gives you the tools that you need in order to see actual results and create cultural shifts and changes in your workplace. It provides a framework to see actual change in your environmental impact." said Stefanie Brazil, Human Resource Director of the Vail Valley Foundation.
To learn more or register for the 2-day training visit www.walkingmountains.org/ag or contact Kim Langmaid kiml@walkingmountains.org 970-827-9725.
About Walking Mountains Science Center
Walking Mountains Science Center's mission is to awaken a sense of wonder and inspire environmental stewardship and sustainability through natural science education. Visit www.walkingmountains.org or call 970.827.9725 for more information.
Media Contact:
Scott Robinson, Marketing & Communications Manager
Walking Mountains™ Science Center
Phone: 970.688.4250
E-mail: scottr@walkingmountains.org
###