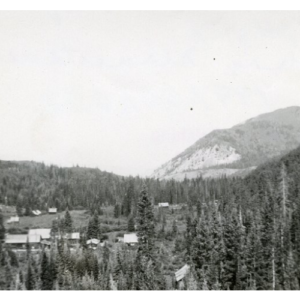 Join us and the Eagle County Historical Society as they take guests to one of Eagle County's most historic living landmarks. Experts from the Historical Society will be on hand to tell the stories of

Fulford's colorful and lucrative past and guides from Walking Mountains are prepared to lead visitors on short hikes in the area to old mining hot spots and wildflower meadows.
The mining camp of Fulford witnessed its first boom in the late 1800's when prospectors struck gold on what is now call New York Mountain. Gold seekers and adventurers flocked to the mountainsides and soon the Fulford Mining District was born. At its peak, the town had about 400 residents with multiple saloons, general stores, and an assay office nearby that the group will visit. Now the sleepy town is home to many part-time residents and summer homes that peak the curiosity of even the most seasoned cabin-aficionados.
Guests will get to meet some of Fulford's colorful characters, past and present, and have the chance to experience the same beautiful Colorado outdoors that the early Fulford residents enjoyed. With abundant columbine meadows and thick fir forests providing the canopy, guests will have the opportunity to learn with the hiking guides from Walking Mountains and seek out the newest wildflower blooms. Hikers will ascend old mining roads and forest trails to an historic stamp mill that at one point boomed out over the valley. The experts will be on hand to tell the stories of the men who worked the mill and the families who held down the fort. Join us as the Fulford Mining District comes alive.
This is the first of two collaborations between Walking Mountains Science Center and the Eagle County Historical Society. The final outing of 2017 will take place during peak fall color season on September 19th on a hike and tour through Redcliff, Colorado.
What: Hike Through History with Walking Mountains and the Eagle County Historical Society
Where: Fulford (departing from Avon)
When: 8:00am-3:00pm | Tuesday, July 18th
Cost: $100, Click here to register.