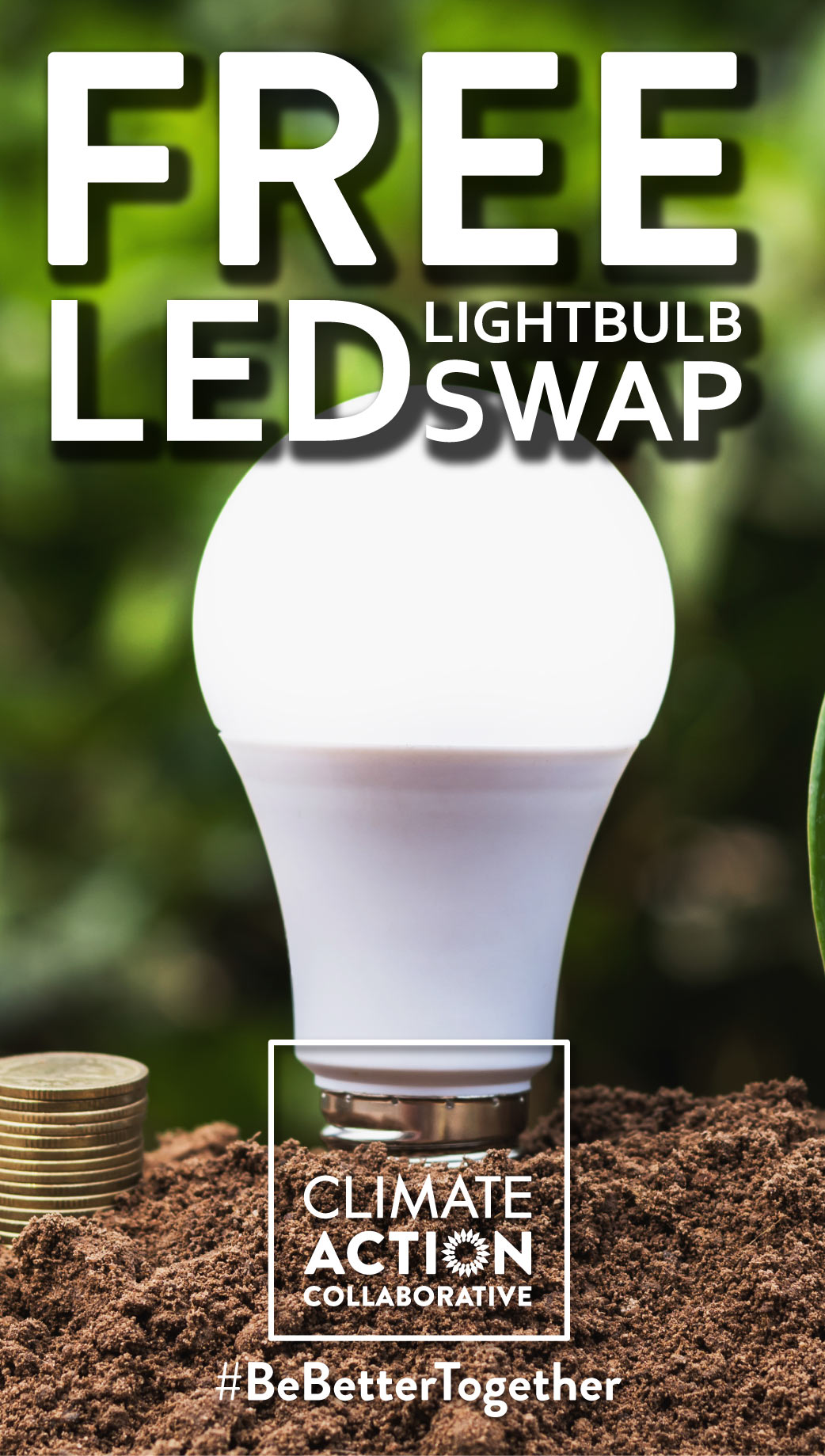 LED Lightbulb Swaps
Overview

Monthly

Varies

Free!
LED Swaps are an initiative of the Climate Action Collaborative to engage resident's energy efficiency in their homes. LEDs are an easy and cheap way to decrease the amount of energy you use (and pay for) each month!
---
Did you know, swapping out 2 bulbs with LED lights can save up to $16 per year on electric bills and cut 230 pounds of air pollution?
LEDs are a great way to save money and cut your carbon footprint!
And the impact of replacing all the bulbs in your home with LEDs is even greater! Why do we like LEDs so much?
> Use 70-90% less energy than standard bulbs
> Provide the same brightness (lumens) with less energy (watts)
> Last at least 15 times longer than standard bulbs
> Variety of shapes and sizes to fit your renovation needs
> Help protect the environment and prevent climate change and support the Climate Action Collaborative goal of reducing emissions 25% by 2025
> Independently certified and extensively tested to assure quality, performance, and promised energy savings
> Color and dimming capabilities are available in LEDs!
The Climate Action Collaborative partners with local businesses and non-profits to host FREE LED Swaps for the community. It's simple! Bring in two old incandescent or CLF light bulbs and receive two free LED bulbs. You'll also receive info on our awesome home energy efficiency programs in the Eagle Valley to improve energy efficiency in your home, beyond LEDs.
Program Sponsors/Underwriters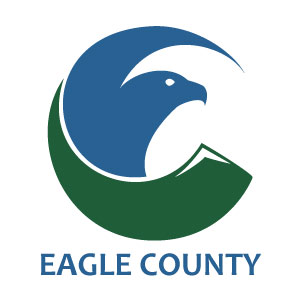 Bring in TWO incandescent or CFL light bulbs to swap out for two FREE LED light bulbs.
Bring in TWO incandescent or CFL light bulbs to swap out for two FREE LED light bulbs.
Encore Electric
1353 Chamber Ave, Eagle, CO 81631
From 9am – 4pm on business days, at the front desk.