Waste & Materials Management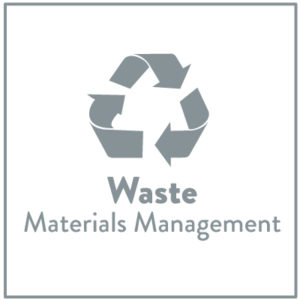 The waste and landfill sector refers to methane emissions that result from anaerobic decomposition of organic waste in the landfill. During the first 20 years after its release into the atmosphere, methane gas is 84 times more potent than CO2. The 2015 Eagle Valley waste diversion rate was 19.6%, and the recycling rate was 26.9%. Composting is a diversion effort that helps cut emissions from the landfill by reducing the organic waste that breaks down as methane. Recycling is a means of reusing materials after their useful life so they can be re-purposed as something new. Recycling saves energy, water, and emissions related to the extraction of raw materials. So while recycling may not have a large effect on our local emission reductions, it helps drive our national recycling economy and protect currently undeveloped natural resources in their natural state. Our communities goal is a 30% overall diversion rate by 2025 including both composting and recycling so we can reduce our overall impact both locally and globally.

Waste, Recycling & Composting Resources
Eagle County Waste Wizard
Know how to properly dispose of any material in Eagle County.
Simply enter the item you are looking to dispose of below and the Waste Wizard will show you the way.

---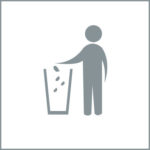 Drop Sites for Recycling
Enter material into the Waste Wizard above  to find the drop site closest to you.
• Vail – West of the Community Development Building at 75 South Frontage Road
• Red Cliff – Red Cliff Community Center, 400 Pine Street
• Avon – Nottingham Ranch Road, across from the church.
• Edwards – Edwards Rest Area near the I-70 exit
• Eagle – 1050 Chambers Avenue at the Town of Eagle Public Works Facility
• Gypsum – Northwest corner of Bella's Market parking lot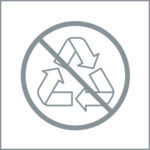 What can never go in the recycling bin?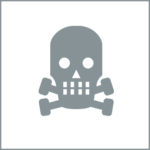 Household Hazardous Waste
All household hazardous waste can be brought to the HHW Facility located two miles north of Wolcott (Exit #157), off Highway 131, at the Eagle County Landfill.
Disposal of Household Hazardous Waste in Eagle County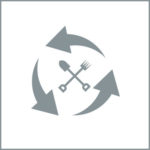 Composting
Worm Bin Composting
A Guide To Backyard Composting In The Mountains
Business Compost Pick-up Service
Waste & Landfill Diversion Goals