While Earth Day itself may fall on Sunday, April 22nd, there are plenty of opportunities for Eagle Valley residents and visitors alike to celebrate Earth Day all week long with a wide variety of community programs. Check out all of the community offerings below!

Recycling Facility Tour, presented by Walking Mountains Science Center:
Have you ever wondered what happens to your recycled items after you leave them at the curb or drop them off at a recycling drop-site? Want to find out? Join Walking Mountains for a free guided tour of the Eagle County Materials Recovery & Household Hazardous Waste Facilities! Click here to learn more and register.
Time: 10am to 12pm
Location: 815 Ute Creek Rd. Wolcott, CO 81655. Transportation can be provided from Walking Mountains Science in Avon or you can drive yourself.
Cost: Free
Science Behind Responsible Recycling, presented by Walking Mountains Science Center:
Join Walking Mountains Science Center and the Sustainability and Stewardship department as they delve into the particulars of the Science of Recycling.  Learn about the journey your recycling items take once they leave your curb. Click here to register.
Time: 6:30pm to 8:30pm
Location: 318 Walking Mountains Lane Avon, CO 81620
Cost: Free, registration required.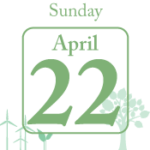 Community Meditation
Whether you plan to plant a tree in nature or hike your way to the top of a mountain, take some time to bask in gratitude for Earth's incredible bounty and beauty by joining Vail Library for their weekly community meditation. Each session is led by Thomas Guthrie and opens up with a brief warm up and breathing exercise, followed by a series of 10 to 20 minute meditation sessions. Learn more.
Time: 10am to 11am
Location: Vail Library
Cost: Free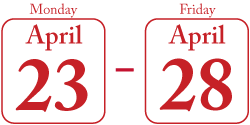 LED Lightbulb Swap
This year Eagle County and Holy Cross Energy invite residents to celebrate Earth Day by swapping out two of your "old-tech" lightbulbs with high efficiency LED's. Bring two of your high-use incandescent or compact-florescent bulbs to either the Eagle County Building in Eagle or Walking Mountains Science Center in Avon any time between 9am and 5pm the week of Monday April 23rd through Friday April 28th, and take home two free LED bulbs.
Upgrading to LED lighting can cut overall electric use in homes by 20% and is one of the strategies being implemented by the Climate Action Collaborative in support of Eagle County's Climate Goals. Your "old tech" lightbulbs are required to receive your free LED bulbs and will be disposed of properly through the Household Hazardous Waste Facility in Eagle County.
When: Monday, April 23rd to Friday, April 28th | 9:00 am-5:00 pm
Location: Eagle County Building in Eagle OR Walking Mountains Science Center in Avon
Cost: Free!