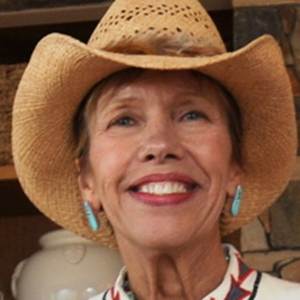 The Natalia Hanks School Programs Fund was established in 2012 to honor Natalia Hanks, our former Director of Development, for the transformational role she played at Walking Mountains Science Center (formerly Gore Range Natural Science School). When Natalia joined the staff at Walking Mountains in 2005, we provided natural science education programs to fewer than 1000 students per year. Natalia's tireless work and dedication, alongside our staff, Board and growing number of supporters, brought the capacity of the Science Center to where it is today – serving over 3,000 Eagle County students of every socioeconomic level each year.
Natalia was passionate about education, initiating successful programs such as Girls in Science and Avon In-School, and she integrated the mission of Walking Mountains Science Center into her life and work. Even as her ALS progressed, forcing her to step down as our Director of Development, her fire continued to burn. It is this fire that we want to honor and celebrate in a way that will impact the greatest number of school children.
The Natalia Hanks School Programs Fund has already helped support over 3,000 school children who have made measurable improvement in their academic achievement while also gaining a greater understanding and appreciation of the natural world.
Thank you for helping us honor and celebrate Natalia's passion and commitment to Walking Mountains through your generosity to the Natalia Hanks School Programs Fund.  You can donate to the fund here, please just denote "Natalia Hanks School Program Fund" in the comments box.

Please click here to learn more about Natalia Hanks