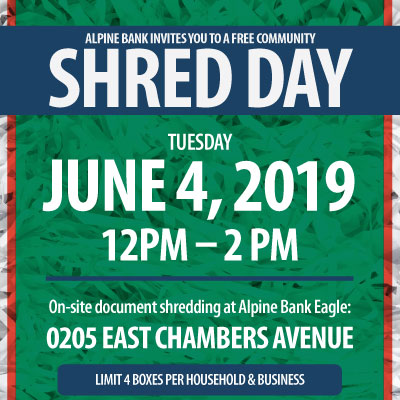 Spring cleaning uncover some sensitive but useless files? Eagle County residents are invited to a secure paper-shredding day at Alpine Bank in Eagle! While you take advantage of this free opportunity, Alpine Bank will generously be accepting cash donations that will benefit Walking Mountains Science Center.
Shred any unwanted documents with personal information. Staples or paperclips do not need to be removed. Limit 4 boxes per household or business.
When: Tuesday, June 4th | 12:00 pm-2:00 pm
Where: Alpine Bank, Eagle, 0205 East Chambers Avenue, Eagle CO 81631
Cost: FREE! Donations accepted.