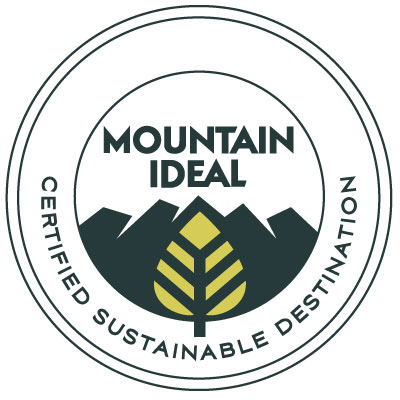 The Mountain IDEAL: A Destination Certification Standard Recognized by the Global Sustainable Tourism Council
Walking Mountains Science Center supports mountain resort communities in becoming globally recognized certified sustainable destinations.
The Mountain IDEAL Destination Standard for mountain resort communities is recognized by the Global Sustainable Tourism Council. The standard can be reviewed in its entirety here: Mountain IDEAL.
To become a certified sustainable destination a mountain resort community must meet and maintain progress on over 40 sustainability criteria including: environmental stewardship, climate change adaptation, greenhouse gas reductions, cultural heritage protection, low impact transportation, waste reduction, public health and safety, workforce housing, sustainability education, and more.
The Town of Vail is aiming to be the first town to be certified under the Mountain IDEAL Destination Standard. Learn more about their efforts.

For more information contact: Kim Langmaid Ph.D., Vice President, Director of Sustainability & Stewardship Programs kiml@walkingmountains.org 970-827- 9725 ext. 131