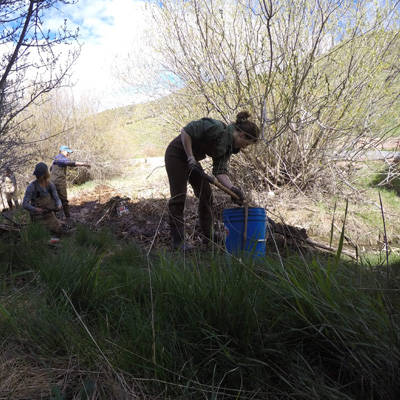 Get your hands dirty and volunteer! Each week we will introduce an outdoor volunteer project and why it is important to our ecological community. Then we will pull together as a group to remove invasive plant species, plant native vegetation, clean up litter, and build or improve local hiking trails.  Light refreshments will be provided.  Bring clothes to get dirty in, water, sunscreen, sturdy closed-toed shoes, and gloves.
This program has ended for the 2017 season. Check back in Spring 2018 for more information!
To learn more about the this volunteering opportunity and see if it is right for you, click the button to the right and select Pulling Together Volunteer Days WMSC or Pulling Together Volunteer Days Vail Nature Center depending on which location you prefer.