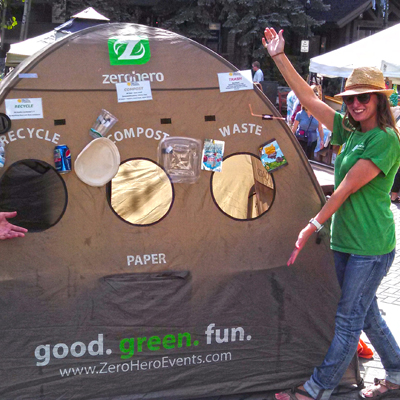 Recycling and Waste Reduction
Join the team and become part of the increasing movement to educate the public about the importance of waste diversion, especially composting. Hosting an event in Eagle County and want to make it a zero waste event? We can help!
Please contact Melissa Kirr, melissak@walkingmountains.org, call the office at 970.827.9725 x 133 to learn how we can make your event zero waste or to volunteer!