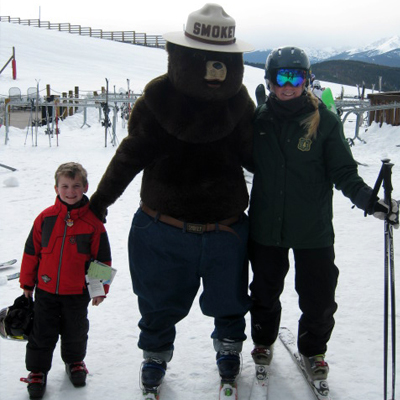 Ski With Smokey
Next time you're on the slopes at Vail Mountain, look out for bears!  The only bear you'll see during the winter is our local fire expert Smokey Bear, who puts on skis every Wednesday to say hello and spread his wildfire prevention message. Free hugs! Call 970.827.9725 for more information.
2018/19 Winter Schedule: Wednesdays | 12/19/18-4/3/19 | Various locations around Vail Mountain
No program Wednesday, February 6.