Provoking Thought. Creating Action.
The Sustainable Film Series raises awareness and encourages community dialogue about environmental issues afflicting our world through award-winning independent featured films. This year Walking Mountains will continue to provide films at two locations from November to April. Movies show at the 1st Tuesday* of every month at Loaded Joe's in Avon and 3rd Tuesday of every month at Dusty Boot in Eagle. Showings start at 6:30pm. No reservations required, just show up!
*Please note that the January 2019 Avon showing will take place on Tuesday, January 8th, 2019 to avoid conflict with the New Year's holiday. 
WASTED!: December 4th & 18th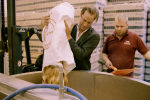 WASTED! THE STORY OF FOOD WASTE aims to change the way people buy, cook, recycle, and eat food. Through the eyes of chef-heroes like Bourdain, Dan Barber, Mario Batali, Massimo Bottura, and Danny Bowien, audiences will see how the world's most influential chefs make the most of every kind of food, transforming what most people consider scraps into incredible dishes that create a more secure food system. WASTED! exposes the criminality of food waste and how it's directly contributing to climate change and shows us how each of us can make small changes – all of them delicious – to solve one of the greatest problems of the 21st Century.
View Trailer: http://www.wastedfilm.com/
Film Resource Guide. Came to a showing and want to know more? Couldn't make it and want to know what you missed? This guide is a great overview to the topics addressed in this film and a supplemental education tool for those who want to know more and stay in touch with the conversation.
Death by Design: January 8th & 15th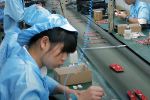 Consumers love – and live on – their smartphones, tablets and laptops. A cascade of new devices pours endlessly into the market, promising even better communication, non-stop entertainment and instant information. The numbers are staggering. By 2020, four billion people will have a personal computer. Five billion will own a mobile phone. But this revolution has a dark side, hidden from most consumers. In an investigation that spans the globe, filmmaker Sue Williams investigates the underbelly of the electronics industry and reveals how even the smallest devices have deadly environmental and health costs. From the intensely secretive factories in China, to a ravaged New York community and the high tech corridors of Silicon Valley, the film tells a story of environmental degradation, of health tragedies, and the fast approaching tipping point between consumerism and sustainability.
View Trailer: http://deathbydesignfilm.com/
Blue Heart: February 5th & 19th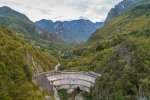 The Balkan region—richly diverse in cultures, languages and history—is home to the last wild rivers on the European continent. The region truly is the Blue Heart of Europe. However, a hydropower gold rush is putting these rivers at risk: Hydropower is the only "renewable" energy source sending species to extinction, displacing people globally, and contributing to climate change.
View Trailer: https://blueheart.patagonia.com/
Smog of the Sea & STRAWS: March 5th & 19th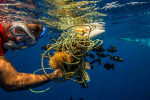 The Smog of the Sea chronicles a 1-week journey through the remote waters of the Sargasso Sea. Marine scientist Marcus Eriksen invited onboard an unusual crew to help him study the sea: renowned surfers Keith & Dan Malloy, musician Jack Johnson, spearfisher woman Kimi Werner, and bodysurfer Mark Cunningham become citizen scientists on a mission to assess the fate of plastics in the world's oceans.
View Trailer: https://www.thesmogofthesea.com/watch-film/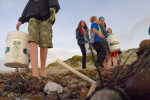 With colorful straw history animation narrated by Oscar winner Tim Robbins, STRAWS leaves audiences with a clear understanding of the problems caused by plastic pollution and empowers individuals to be part of the solution. It's estimated every day 500,000,000+ plastic straws are used once and tossed in the U.S. alone. Ocean Conservancy ranks straws as the #5 most found litter item on beaches. They're non-recyclable, so they wind up in landfills, litter streets and add to the estimated 8.5 million metric tons of plastic debris in oceans annually.
View Trailer: http://www.strawsfilm.com/
An Inconvenient Sequel: April 2nd & 16th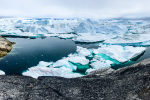 A decade after An Inconvenient Truth brought the climate crisis into the heart of popular culture, comes the riveting and rousing follow-up that shows just how close we are to a real energy revolution. Former Vice President Al Gore continues his tireless fight, traveling around the world training an army of climate champions and influencing international climate policy. Cameras follow him behind the scenes — in moments both private and public, funny and poignant — as he pursues the inspirational idea that while the stakes have never been higher, the perils of climate change can be overcome with human ingenuity and passion.
View Trailer: http://aninconvenientsequel.com/
The Age of Consequences: November 6th & 20th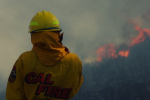 Through the lens of national security and global stability, a look at the impacts of climate change on increased resource scarcity and migration. As part of a case-study analysis, admirals, generals and military veterans take viewers beyond the headlines of the conflict in Syria, the social unrest of the Arab Spring, the rise of groups like ISIS, and the European refugee crisis — and lay bare how climate change stressors interact with societal tensions, sparking conflict.
View Trailer: http://theageofconsequences.com/
Film Resource Guide.  Came to a showing and want to know more? Couldn't make it and want to know what you missed? This guide is a great overview to the topics addressed in this film and a supplemental education tool for those who want to know more and stay in touch with the conversation.
2017/18 Sustaining Sponsors
2017/18 Host & Community Sponsors