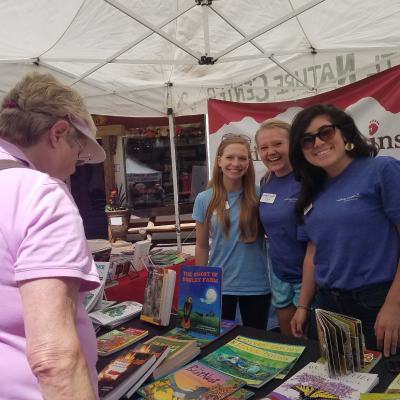 Vail Farmer's Market Booth
Stop by our tent to browse a huge variety of nature books, field guides and maps along with asking our naturalists any nature questions you have! You can also take advantage of the opportunity to sign up for our Adult Backcoutry Hikes. Meet at our booth at 11:00am and 1:30pm for a FREE creekside nature tour, learn more.
This program is no longer available for the 2017 season. Check back in Spring 2018 for more information!