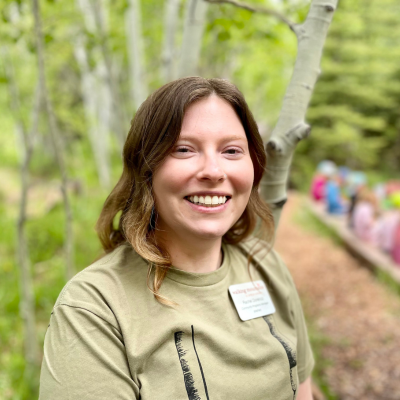 Rachel Dorencz
Community Programs Manager
Rachel is very excited to be relocating to Avon from Vermont, where she has been teaching preschool with an emphasis on nature and the outdoors. She cannot wait to join the Walking Mountain Science Center team as the Community Programs Coordinator (Early Childhood) to help connect more children with nature.
Rachel's childhood love for the outdoors inspired her to pursue a degree in Ecology and Environmental Biology at the University of Colorado Boulder. Since graduating in 2017, she has found immense joy in connecting early learners and their families with the natural world around them. While working as the Outdoor Experience Specialist for the Children's Museum of Denver, Rachel enjoyed introducing play, adventure, and fun into daily early childhood programs. She has also facilitated informal programs for organizations including the Denver Botanic Gardens and Denver Zoo.
In her free time Rachel loves to explore the mountains on her bike and skis, and cuddle with her pet rabbit, Bunbun.