Mountain IDEAL Sustainable Destinations
Assessment and Planning Tools for Sustainable Resort, Rural, Recreation, and Gateway Communities
The Mountain IDEAL is formally recognized by the Global Sustainable Tourism Council (GSTC) as a sustainability standard and certification program. Mountain IDEAL provides a framework of sustainable tourism criteria and performance indicators that support any mountain destination in elevating its sustainability performance, stakeholder engagement, collaboration, and recognition as a global leader.
Vail Achieves Recertification under Mountain IDEAL Standard
Breckenridge Certified as a Sustainable Mountain Resort Destination
Mountain IDEAL Training Program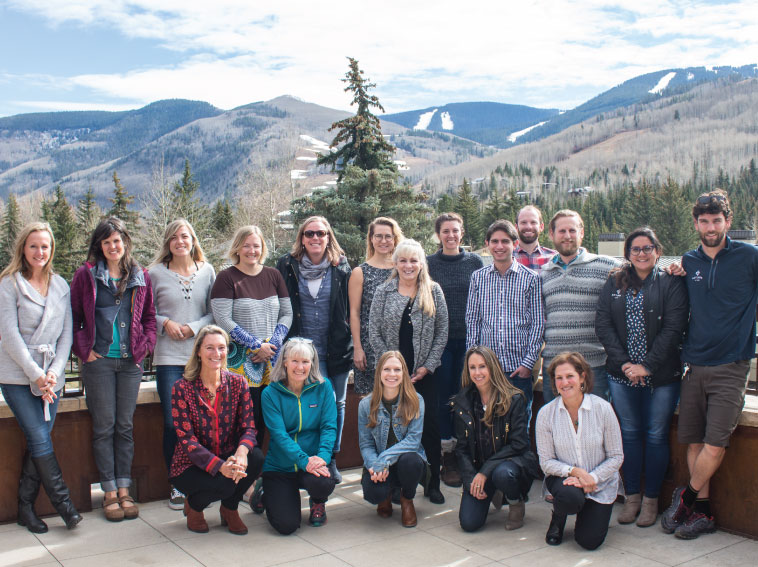 What is Mountain IDEAL?
The Mountain IDEAL includes criteria based on many other accepted principles and guidelines including those developed with input from the U.N. World Tourism Organization. The criteria within Mountain IDEAL provides a framework used for education and outreach, economic development, policy development, action planning, measurement, evaluation, and as a basis for destination-level certification by a qualified auditor.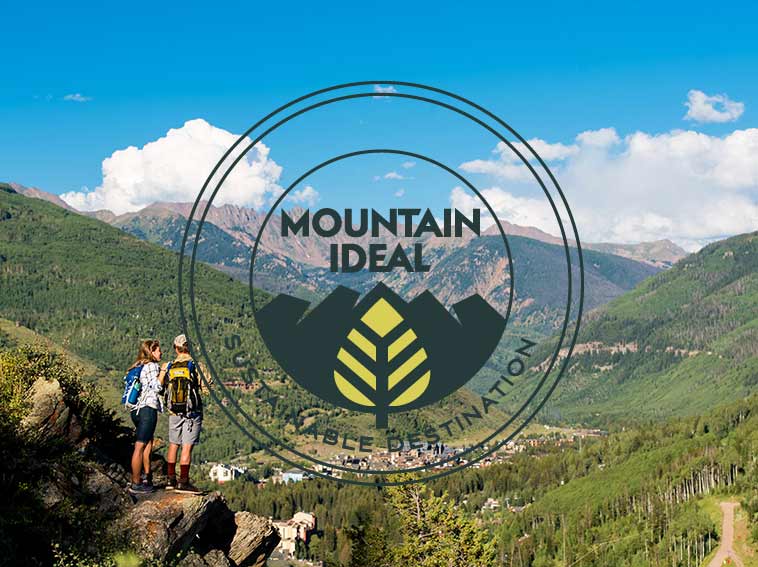 How to Become Certified
To become a certified sustainable destination a mountain resort community must meet and maintain progress on over 40 sustainability criteria including: environmental stewardship, climate change adaptation, greenhouse gas reductions, cultural heritage protection, low impact transportation, waste reduction, public health and safety, workforce housing, sustainability education, and more.
The amount of time it takes a mountain resort community to attain certification varies based on the destination's scope, boundaries, prior work on sustainability, and engagement and collaboration of stakeholders.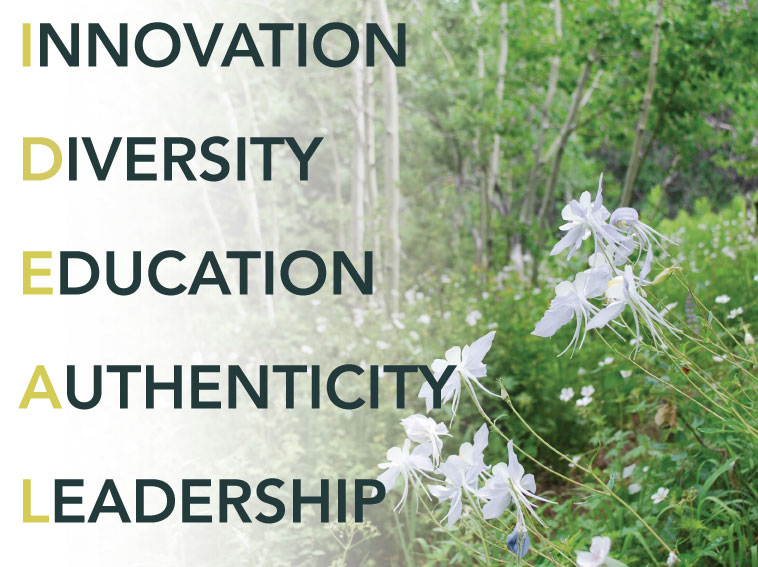 What Does IDEAL Stand For?
Innovation—Try something new. Support innovative local businesses. Make a difference. Celebrate & create positive change.
Diversity—Protect mountain heritage & precious wildlife. Discover how people make the community unique. Embrace natural & cultural diversity.
Education—Elevate learning experiences about ecology, economy, & social equity. Learn with others. Educate the community along the journey to sustainability.
Authenticity—Develop & seek out meaningful authentic experiences. Celebrate the special character and history of the mountain community. Enhance well-being & foster new friendships.
Leadership—Empower the community, the destination management team, local businesses, and others. Do good together. Be leaders. Lend a hand.
Meet some of the program team members
---
Latest Sustainability Blog Posts
Become a Green Commuting Hero

Whether you like it or not, spring is right around the corner. Warmer weather, longer days, and mashed potato snow means we're only weeks away from float trips and mountain biking. ...

Read more

Sustainable Spring Break

Whether you are headed for sunny shores, staying close to home, or getting a final ski trip in, there are many ways to make your spring break sustainable! Tourism accounts for roughly 8% of the world's carbon emissions. From transportation via air or car to lodging and waste, travel has...

Read more

"Dam-it!" it's ice dam season

This winter has been long… and if Punxsutawney Phil is to be believed, we still have a long way to go. Whether you rejoice in the snow for skiing or are patiently (or impatiently like I am) awaiting the spring, there is a cozy quality that your safe and warm...

Read more