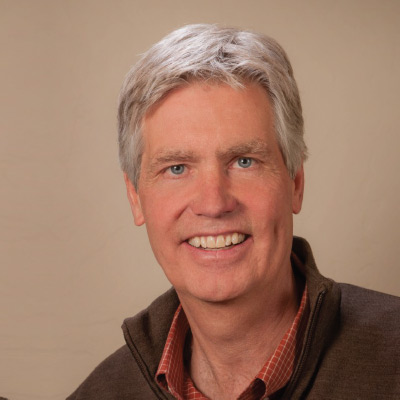 Rick Travers
Board Chair
Rick Travers has 35 years of legal experience, over 30 in the Vail Valley, with a focus on real estate acquisition and development, development loans, business and corporate matters, hospitality, and homeowner association law. He has overseen development projects throughout the State of Colorado, including the recently completed The Coloradan in Denver, Colorado, Limelight Hotel & Residences in Snowmass, Colorado and The Ridge at Garden of the Gods community in Colorado Springs, Colorado.
He also acts as counsel to numerous business, corporate and association clients. Representative Matters Lead attorney overseeing the current development of the master community of Snowmass Base Village, Snowmass, Colorado. Involved in the legal and multi-association planning for several resort village communities, including Beaver Creek Village, Bachelor Gulch Village, Aspen Highlands Village and Snowmass Base Village in Colorado, Northstar Village in California and Village at Empire Pass in Utah. Has overseen the planning and development of a high number of individual real estate projects, including residential condominium, mixed-use residential and commercial, hotel development, land projects, golf communities and large mixed-use planned communities. Projects have been throughout Colorado, including Aspen, Avon, Beaver Creek, Breckenridge, Carbondale, Colorado Springs, Denver, Eagle, Edwards, Steamboat Springs, Vail and Winter Park. Professional Activities Admitted Colorado, 1990 and Ohio, 1986 Member, Colorado Bar Association, Real Estate Law Section of the Colorado Bar Association, Business Law Section of the Colorado Bar Association and Continental Divide Bar Association Board Member, Walking Mountains Science Center Education
JD/MBA Joint Degrees, magna cum laude, Case Western Reserve University, 1986 Bachelor of Arts, cum laude, University of Notre Dame, 1980
Why Walking Mountains?
A backpacking trip through Yellowstone and the Tetons as a young man in the early 1980s first awakened me to the overpowering rhythms of nature and our deep connections to them. The experience changed my life, as these mountains have changed so many lives. Walking Mountains' mission is to change lives, particularly those of our young, through the direct experience and intimate knowledge of nature. By deepening individual lives, a rippling effect occurs that heals and enhances our communities, our earth and our future. What better mission could there be!