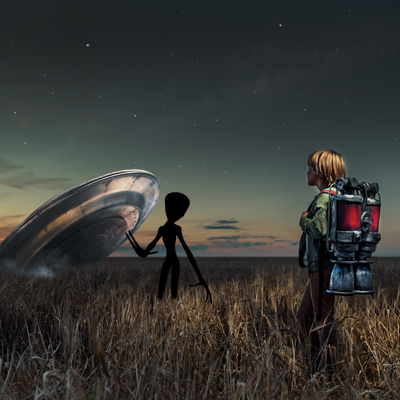 2018 Fright at the Museum
When: Saturday, October 27th | 1:00 pm-5:00 pm
Cost: $15/person, children under 3 attend for free.
Where: Walking Mountains Science Center, Avon
More details to come soon!
This event has sold out for three years in a row! If you want to make sure you don't miss the chance to attend this year make sure to sign up for our email alerts! You'll be the first to know when tickets go on sale and activities are announced.
The Petrifying Past 2017 Activities:
LIVE MUSIC: Jeff & Paige

Jeff and Paige use songs, storytelling, and interactive play to engage kids with nature, music, and movement. They use costumes and props to create characters and set the scene. Their exciting concerts are filled with fun love of the outdoors and ecology, bringing concepts like insect's anatomy, energy conservation, and plate tectonics to the whole family. Jeff and Paige will be performing multiple sets throughout the Fright at the Museum event. Check them out at www.jeffandpaige.org.
Pan for Gold

They say there's gold in these mountain streams, can you find it? Test your luck, just as prospectors did in the 1850s. Learn what skills it took to sort gold nuggets from nothing.
Dinosaur Dig

Calling all Paleontologists! Join in the fun as we dig up the dinosaurs from Colorado's petrifying past. Get a little messy as you take part in a dino dig and learn about the massive creatures that once roamed the region we now call home.
Interactive Geologic Timescale

Travel though time and discover geologic events that took place throughout Colorado's past. Experience first-hand mountain building events, plate tectonics, periods of extinction, and how oceans helped shape the current landscape.
Fossil Field House

Explore real examples of fossils first hand in our fossil exhibit. Learn how they are formed and what makes them so important to science. Take home a fossil imprint replica of your own!
The word fossil comes from the Latin term fossilis, meaning "dug up." A fossil is the preserved remains or trace of a plant or animal from the past. The most often cited types of fossils are mold, cast, imprint, and trace fossils.
Prehistoric Animal Mix Up!

What do you get when you cross a Tyrannosaurus with a Woolly Mammoth and a Fruitafossor? Create your own imaginary prehistoric beast when you mix and match the heads, bodies, and tails of real prehistoric animals!
Historic Ghost Town

Explore Walking Mountains' Spooky Forest trail and discover the remnants of a Colorado ghost town from the 1850s, complete with historic figures reminiscent of the time.
Crack a Geode

Is today your lucky day? Sometimes, ordinary-looking rocks are actually beautiful geodes! Crack a rock, and see what you find!
Make a Fossil

Scientists have learned a lot from studying fossils and amber. They contain preserved creatures and plant material millions of years old! Maybe one day you will find a fossil but in the meantime you can make a replica. The great part about making your own is that you can "preserve" anything you want! What fossils do you think our ancestors will find millions of years from now?!
Fright at the Museum celebrates community and the season of spookiness while also raising vital support for educational programs that benefit the children, adults and families of our community. Proceeds from the event are used to enhance and expand Walking Mountains' programming so that even more people can participate and benefit from our unique, hands-on science education in the future.