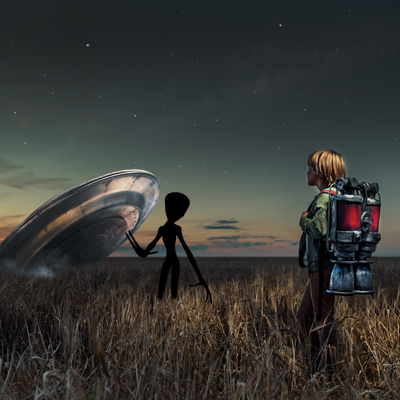 2018 Fright at the Museum | 20th Anniversary: A Space Odyssey

When: Saturday, October 27th | 1:00 pm-5:00 pm
Where: Walking Mountains Science Center, Avon
Cost: $15/person, children under 3 attend for free. SOLD OUT
Thank you to everyone who attended in 2018! This event has sold out four years in a row! If you want to be the first to know when tickets go on sale and activities are announced, sign up for our email list here.
Planetarium Shows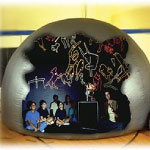 Strap in and hold on as astronomers from the Fiske Planetarium fly around the virtual universe to deliver live talks about the Sun, other stars, and different types of planets in our solar system.
Meet the Meteorites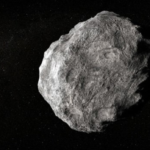 Join astronomers from Fiske Planetarium to discover asteroids and meteors, where they come from, what they are made of, and how they might impact the Earth and other solar system bodies. Learn how to tell the difference between a meteorite and an Earth rock.
Astronaut Training Camp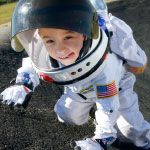 Do you have what it takes to be an astronaut?  Come test your strength, dexterity, teamwork, and problem-solving skills in the Astronaut Training Camp!  Finish your training with an anti-gravity obstacle course.
Rocket Launches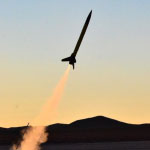 Come decorate a rocket and help launch a message into space with Walking Mountains for our 20th anniversary. Rocket launches will be scheduled throughout the day!
Pictographs in Space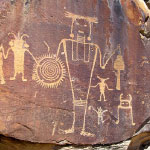 We don't know if alien life exists, but if they do, what language do aliens speak? Using pictures is a great way to communicate with other cultures. Make your own space rock with a picture message to send into orbit and communicate with life beyond.
Face Painting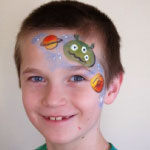 Are you more of an astronaut or an alien? Whatever you feel like that day, our face painters will help you look more like it!
Ghoulish Galaxy Tour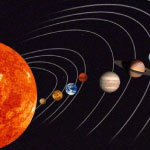 Travel light years away on a journey through our solar system making stops at the most recognizable planets and searching for life on asteroids, meteors, and comets. This year's Ghoulish Galaxy Tour will make sure everyone has a far out time!
Space Power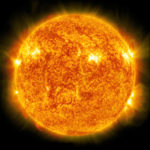 Holy Cross Energy will take young astronauts on an electrifying journey through space. Learn how solar energy propels rockets into space and powers the International Space Station.
Fright at the Museum celebrates community and the season of spookiness while also raising vital support for educational programs that benefit the children, adults and families of our community. Proceeds from the event are used to enhance and expand Walking Mountains' programming so that even more people can participate and benefit from our unique, hands-on science education in the future.
Check out the pictures from 2018!