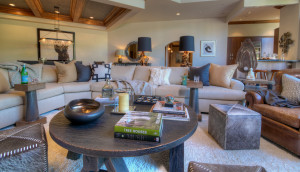 You might not think of "science" when you think art, creativity, and design, but there is a science to aesthetic tastes, and how the light and colors of your home affect your mood.  During this month's Science Behind Series, we will be treated to a guest presentation from expert interior designers from Slifer Designs, the firm that helped design the Walking Mountains Science Center campus.  The presenters will give us a tour of campus, talking about the design aspects that went into Walking Mountains Science Center's LEED platinum certification.  We'll learn the importance of material choice to the health and sustainability of a home.  We'll also learn that interior design isn't just about choosing beautiful objects to fill a room, but about using space effectively and efficiently for its users.
Slifer Designs was founded in 1984.  Its designers travel throughout the Unites States, Canada and Mexico, meeting and exceeding their clients' expectations.  They are a large firm with a boutique feel, with experts in all facets of design, including Residential and Hospitality Design and Interior Architecture. In addition, they have LEED, NCIDQ and ASID certified team members.  Part of their philosophy is that throughout the design process and the end result, the new luxury must provide an element of meaning and intention in addition to comfort and pleasure.  Our Science Behind instructors are interior designers Kelsey Cole and Madeline Sapyta.
Kelsey Cole graduated from Kansas State University with her Bachelor of Science in Interior Architecture and Product Design. After graduation she moved to Vail where she could appreciate her two favorite things in one place, the mountains and design. Kelsey loves working with natural materials from the surrounding environment and bringing them indoors and believes that a great designer does not stick to one particular style of design, but can work in many different styles depending on the specific client and project. Kelsey's been in the world of design since '05.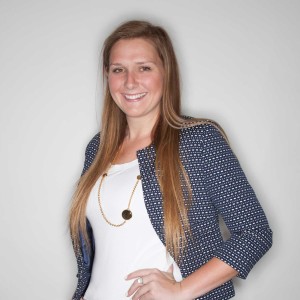 Madeline Sapyta also received her Bachelor of Science in Interior Design from Kansas State University's nationally ranked program. Her design philosophy would simply be that everything is a product of design. She believes that an interior designer has the skill set and state of mind to help transform the world we live in day to day. Mindful design can elevate the human experience, improving human welfare and our society at large. She strives to create occupant-centered design that catalyzes positive change and new types of value.
Come to Walking Mountains Science Center to learn techniques, based upon scientific research, to help you redesign or upgrade any room in your home!  Participants will be able to bring in a photo of a room in their home they are interested in upgrading to receive advice from our guest presenters.
Call Walking Mountains Science Center to reserve your space today!
If you go…
What: Science Behind Interior Design
Where: Walking Mountains Science Center – Avon,CO
When: Wednesday, February 25th 6:30-8:30pm
RSVP: Reservations required, please call 970.827.9725 to reserve your space in the fun.
Cost: FREE with a $10 suggested donation
More Information: visit www.walkingmountains.org/sb or call 970.827.9725
The Science Behind Series is made possible by Vail Honeywagon Enterprises, Inc.