Guided Backcountry Hikes
Join a trained Certified Interpretive Guide and Wilderness First Responder to discover some of the most beautiful hiking destinations in the Vail area that are only accessible via your two feet! Walking Mountains Science Center Guided backcountry hikes operate under special permits from the US Forest Service and Bureau of Land Management that allow us to experience and learn from public lands like few other Eagle County hiking guide services can offer! Transportation is provided from various locations from Vail to Edwards.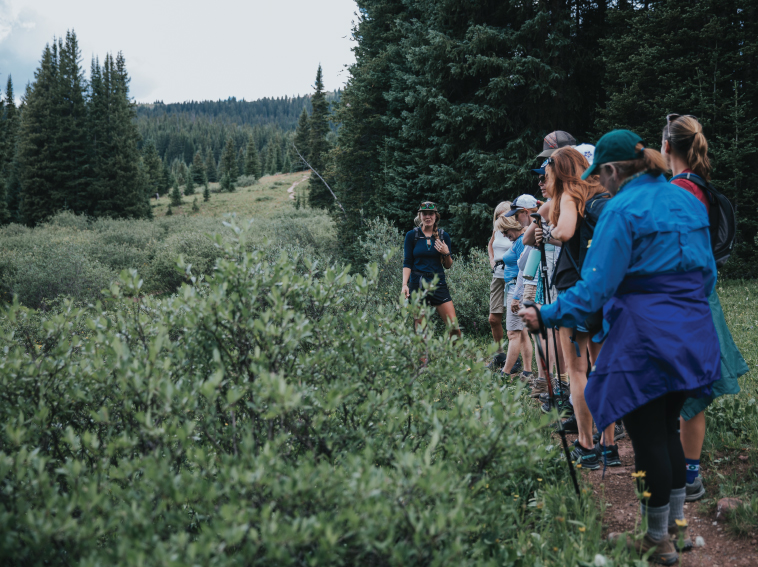 Half Day and Full Day Hikes
Weekly public hikes, offered on alternating Tuesdays and Thursdays, range in difficulty, mileage, and educational theme. Hike to a wildflower meadow and learn how to identify native wildflowers or travel to mountain peaks and learn about alpine wildlife! Get your legs and your brain moving on these fun and educational hikes with experienced Naturalist Guides. Ages 12+. June – October.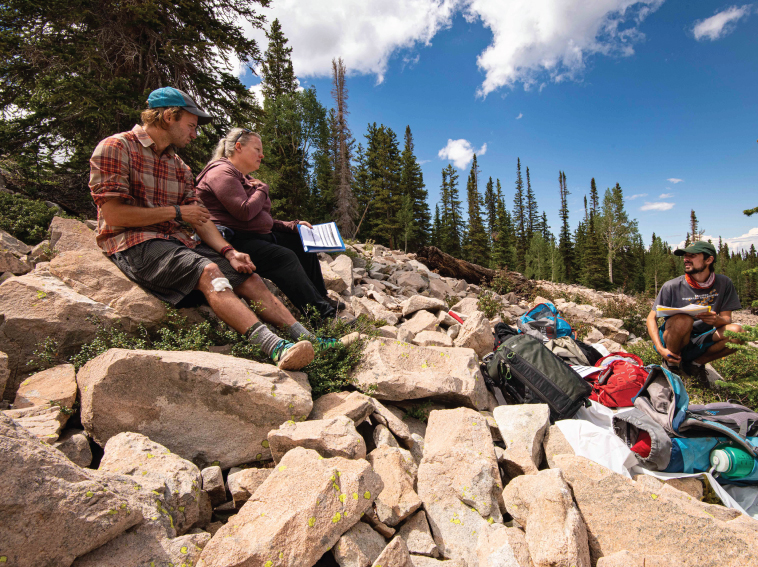 Community Science
Are you excited about protecting the environment? Join us for volunteer training and stewardship hikes!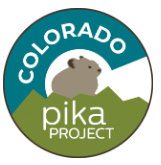 Colorado Pika Project: Hike to beautiful mountain vistas to protect the pika, a small rabbit-like animal threatened by climate change. You will assess the presence of pika in alpine areas and the data you collect will inform conservation decisions. Walking Mountains is partnering with the Denver Zoo and Rocky Mountain Wild to provide training and hikes throughout the summer.  See schedule and register here .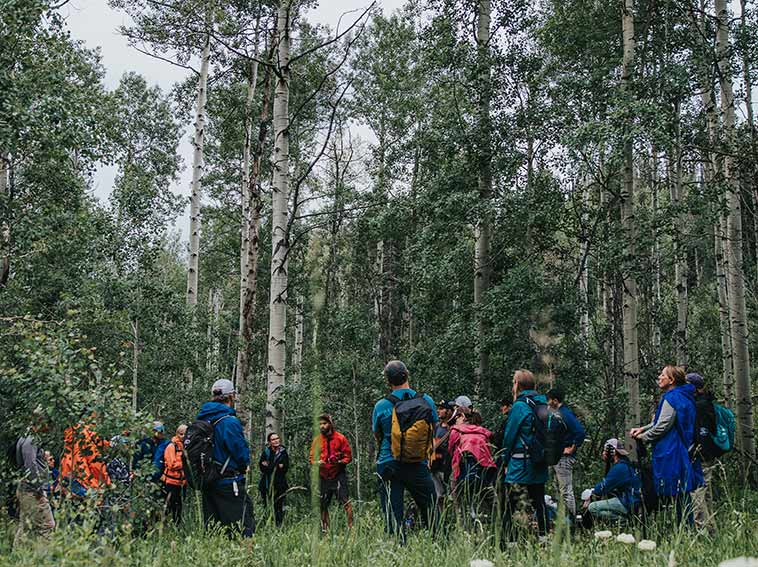 Special Events on the Trail
Every month, we provide unique experiences on the trail, including special guests and interactive programs. Come join the Runaway Grooms for a June evening of strings and scenery as we explore music in nature. Connect with our beautiful mountain ecosystem through art during our July Art on the Trail Hiking Event! Next, Ellen Miller will lead a hike, sharing her own stories and lessons from the mountains, as the first American woman to summit Mt. Everest. And finally, in September, learn about the local history of Eagle Valley while enjoying the trail with special guest speakers from the Eagle Valley Historical Society.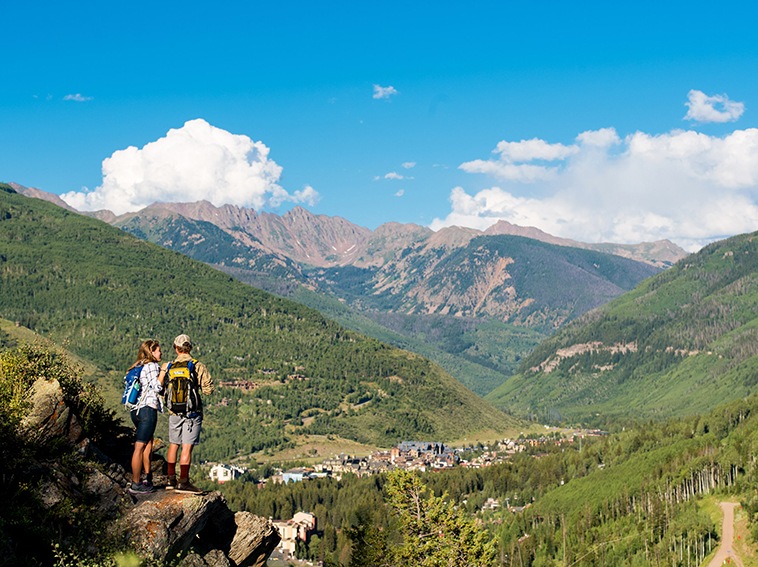 Hiking Club
Join the club! The Hiking Club began more than 20 years ago at the Vail Nature Center and today still remains a community of friends, hikers, and naturalists. Hikes are strenuous and take you to incredible mountain meadows, peaks, and lakes. Registration is required and on a first-come, first-serve basis. Please inquire with Riley Gaines by calling (970) 827-9725 Ext. 144 or email rileyg@walkingmountains.org.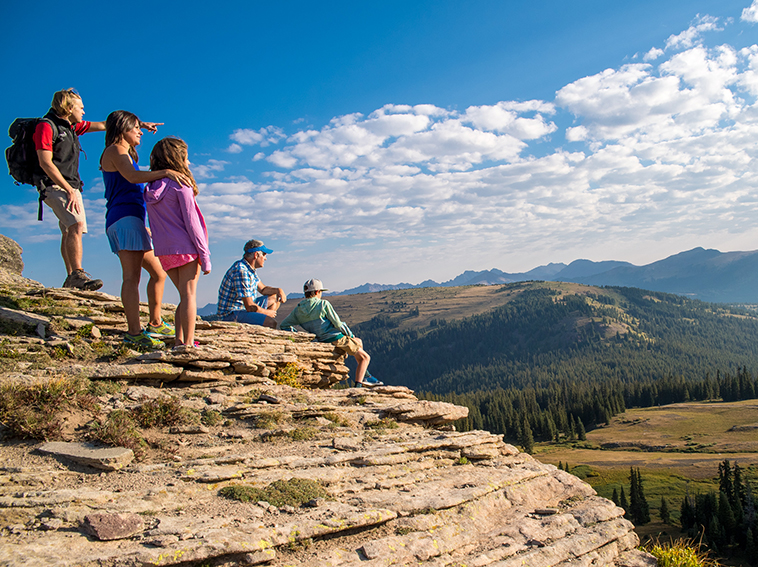 Private and Custom Programs
Are you looking for a more personalized hiking experience for a group? A family reunion? Corporate group? Please submit a Private Program Request at least two weeks prior to your requested date. 
Meet some of the program team members