Guided Backcountry Hikes Near Vail
Join a trained Certified Interpretive Guide and Wilderness First Responder to discover some of the most beautiful backcountry hiking destinations in the Vail area that are only accessible via your two feet! Walking Mountains Science Center public backcountry hikes operate under special permits from the US Forest Service and Bureau of Land Management that allow us to experience and learn from public lands like few other Eagle County hiking guide services can offer! Transportation is provided from various locations from Vail to Edwards. Hiking Vail can be a transformative experience. Sign up for backcountry hiking with us today!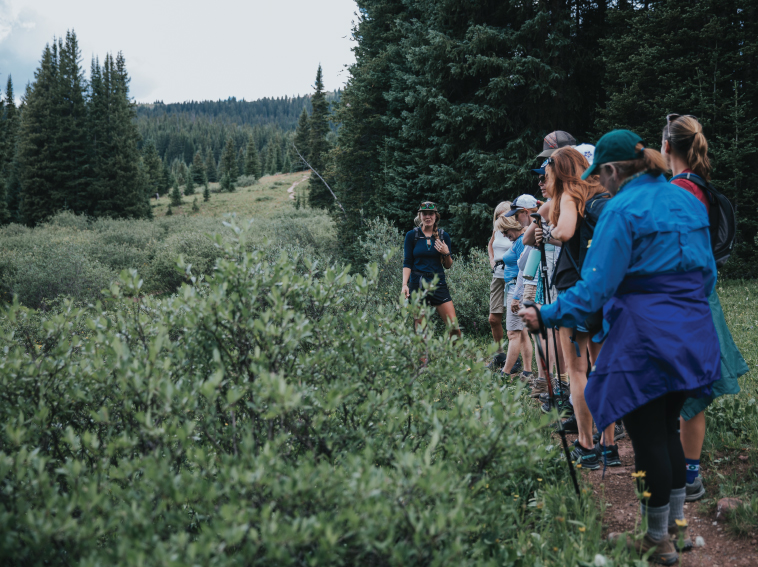 Public Backcountry Hikes Near Vail
Weekly public hikes, offered on select Tuesdays and Fridays, range in difficulty, mileage, and educational theme. Hike to a wildflower meadow and learn how to identify native wildflowers or travel to mountain peaks and learn about alpine wildlife! Experience Vail hiking while learning about the natural world around you. Get your legs and your brain moving on these fun and educational backcountry hikes with experienced Naturalist Guides. Ages 12+. June – October.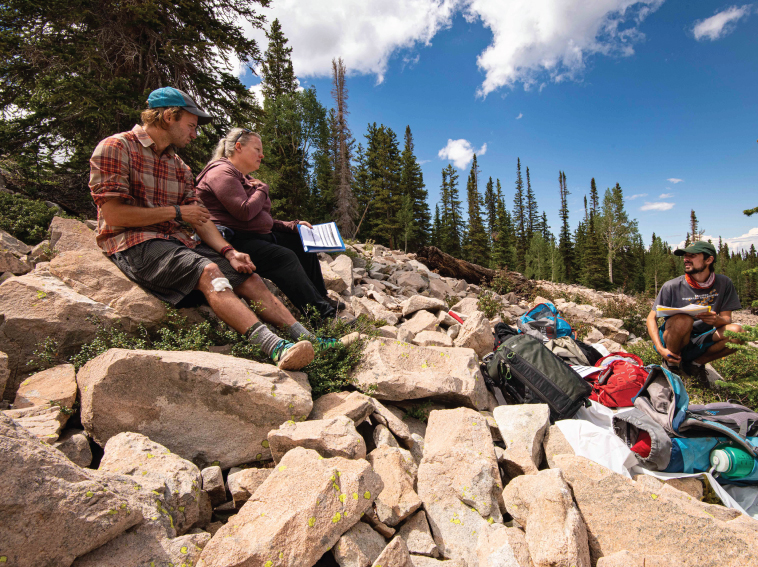 Community Science
Community science, also known as citizen science, involves the participation of volunteers from the general public in scientific research. Community members work alongside scientists to collect data, analyze results, and contribute to scientific knowledge, often through online platforms or mobile apps.
Colorado Pika Project: Hike to beautiful mountain vistas to protect the pika, a small rabbit-like animal threatened by climate change.
Colorado Alpine EcoFlora Project: A community-science botany project powered by iNaturalst. Everyone is welcome to join!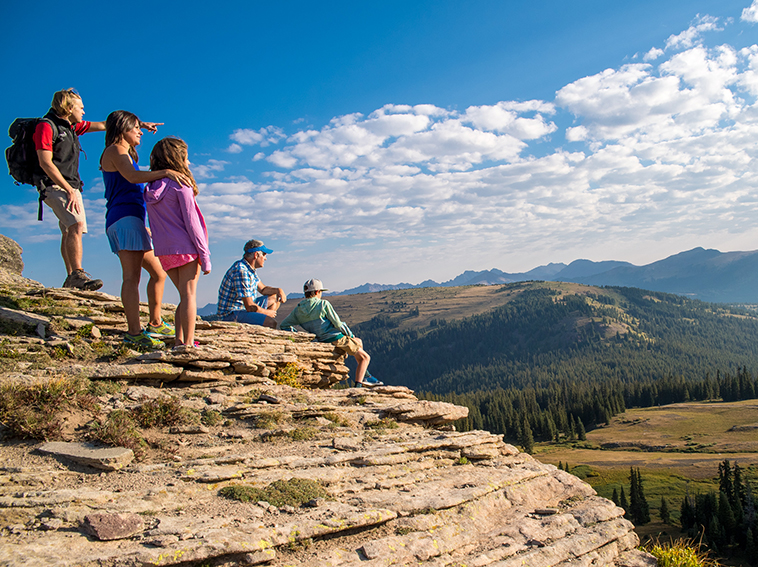 Private and Custom Vail Hiking Programs
Are you looking for a more personalized Vail hiking experience for a group? Backcountry hiking for a family reunion? Hiking Vail Valley for a corporate retreat? Please submit a Private Program Request at least two weeks prior to your requested backcountry hiking date. 
Meet some of the program team members