Summer Science Camps
Summer 2022 registration open to the public on March 1st, 2022!
Become a member for a week earlier access here. 
---
Walking Mountains Science Center's Summer Science Camps allow children to experience the wild places of the Eagle Valley while nurturing their connection to the natural world through daily exploration of local trails. Campers investigate principles of ecology and develop an understanding of scientific concepts through fun, adventure, experiments, and exploration. All Summer Science Camps are age-appropriate and taught by qualified natural science educators that make learning safe and fun. Overnight camps take place at one of the historic 10th Mountain Division Huts
---
For more information on summer camps, contact: Cassy Brown at summercamp@walkingmountains.org 970.827.9725 x114
---
This program is generously supported by:
K-1st Grade Earth Explorers Camps
Our two-day Earth Explorers camps introduce new science themes for younger explorers and stay on the campus of Walking Mountains Science Center. Activities will be different each day, but will include hiking, crafts, and cool experiments!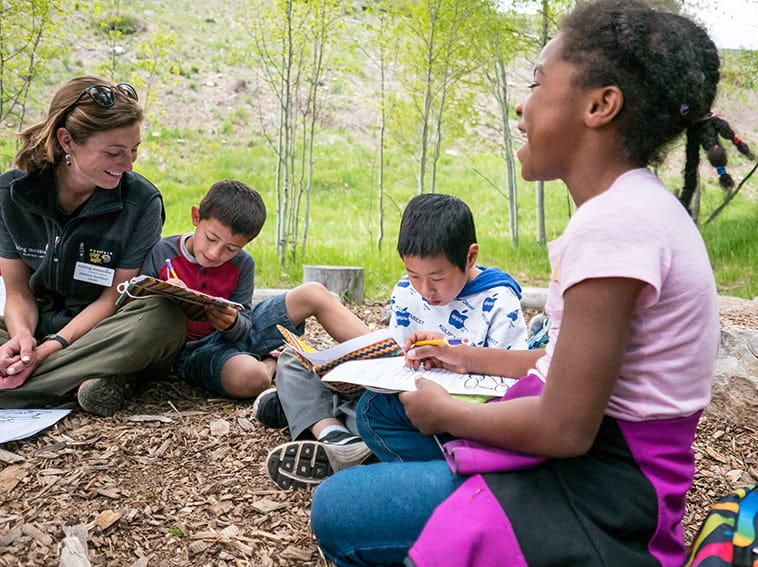 1st/2nd Grade Summer Camps
For students entering the 1st or 2nd grade in the fall, our summer science camps are the perfect introduction to the outdoors for your child!
3rd /4th Grade Summer Camps
Our 3rd/4th grade week-long day and overnight camps are all about fostering a love for the outdoors through natural science education and local trail exploration!
5th/6th Grade Summer Camps
Our 5th/6th grade week-long day and overnight camps take a deeper dive into a variety of scientific topics while still integrating learning into local trail exploration and hands-on activities.
7th/8th Grade Summer Camps
Whether through deep exploration of STEM (Science, Technology, Engineering, and Math) principles or overnight discovery of our public lands, Walking Mountains' 7th/8th grade summer camps are just as much about personal development as they are fun and learning!
Summer Camp Frequently Asked Questions
---
---
Overnight Camp Packing List
---