Foley Graduate Fellowship in Natural Science Education
Come work, learn and play in our beautiful mountain community! Walking Mountains Science Center is now accepting applications for our multi-faceted graduate fellowship. This is a unique 2 year and 3 month commitment through which Natural Science Educators will teach summer science camps and school field science programs while they participate in a Master of Arts graduate program through University of Northern Colorado and earn an M.A. in Science Education.
This multi-faceted graduate fellowship is a full-time, 2 year and 3-month professional development program that focuses on K-8th grade field science education, leadership, and helping to grow a reputable nonprofit organization.
---
Applications for the Foley Graduate Fellowship will open the first week of September and applications are due November 1, 2023.
---
Do you have questions about Walking Mountains' fellowships? Contact:
Chris Cohen, Youth Program Director and Graduate Faculty at chrisc@walkingmountains.org
Jaymee Squires, Graduate Program Director and Senior Faculty Adviser at jaymees@walkingmountains.org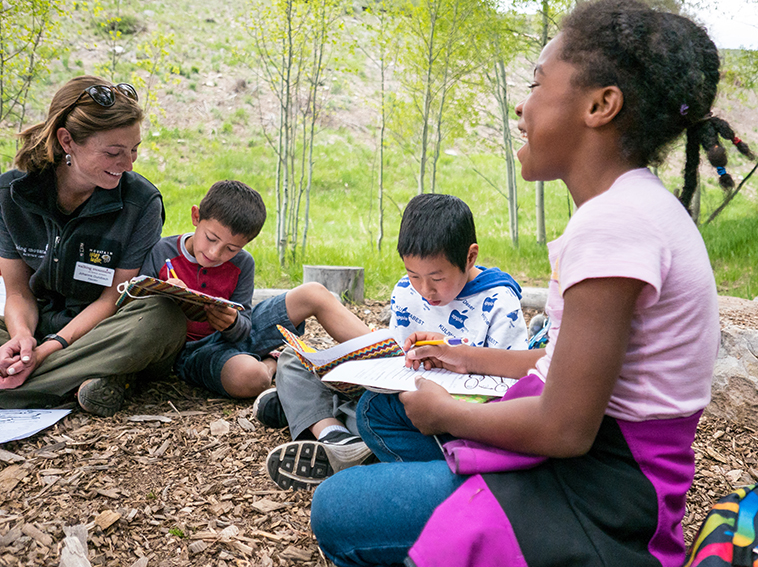 First Summer
Over the course of the first summer, Graduate Fellows are mentored by the previous cohort of educators, and together are responsible for preparing and teaching week-long youth summer science camps to students entering kindergarten-8th grade. Most summer camps are day camps, but some are residential and based out of backcountry huts.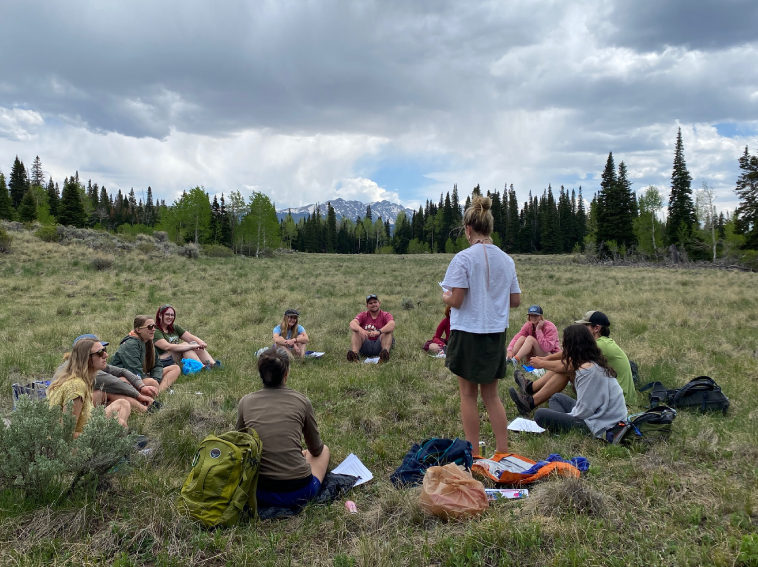 First Fall
In the first fall, Graduate Fellows will teach school programs, which includes planning, preparing and teaching K-8th grade students in a variety of field science topics such as geology, sustainable energy, biodiversity research, weather, ecosystems, snow science, and winter ecology. Ranging from one to two days, and sometimes residential, field programs are a vital supplement to traditional classroom learning. The majority of school programs are one day in length. There are opportunities for curriculum development during the fellowship as well.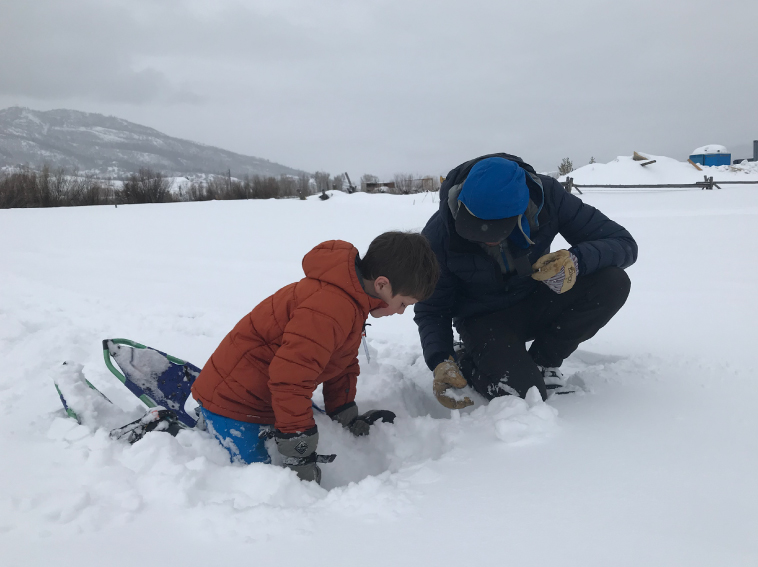 Second Year
During their second year, Graduate Fellows continue to teach summer science camp and field programs, mentor the incoming cohort of Graduate Fellows, conduct an action research project, lead a year-long afterschool program, and thereby round out their professional experience by providing critical leadership and program coordination.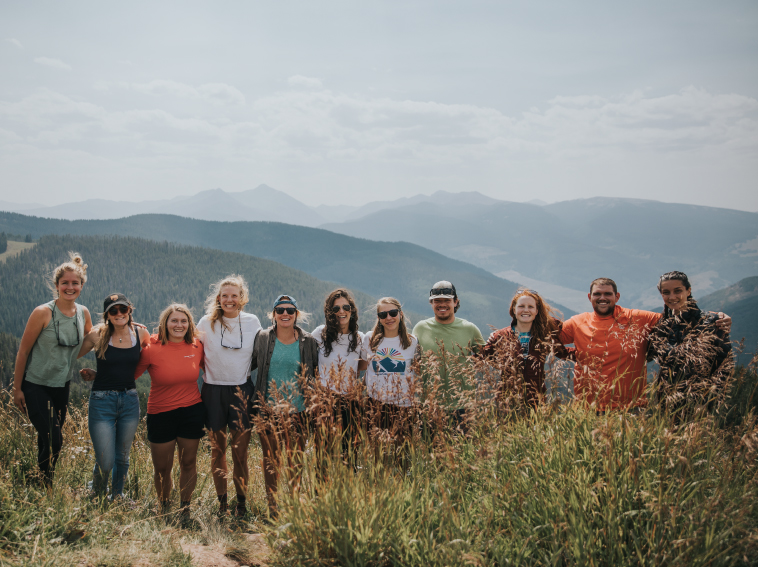 Courses
The courses are as follows, although some electives may change based on availability:
SCED 578- K-12 Science Inquiry
SCED 551- History and Theory in Environmental Education
SCED 553- Program Design and Planning in Environmental Education
SRM 600- Introduction to Graduate Research
SCED 678- Science Education Seminar

SCED 605- Global Change (tentative elective

)

SCED 561- Using Controversial Biological Topics to Teach the Nature of Science (tentative elective

)

PSY 681- Cognition and Instruction
SCED 530- Laboratory, Field and Studio Safety
ECLD 602- Teaching Culturally and Linguistically Diverse Learners
SCED 695- Action Research in Science Education I
SCED 696- Action Research in Science Education II
SCED 697- Action Research in Science Education III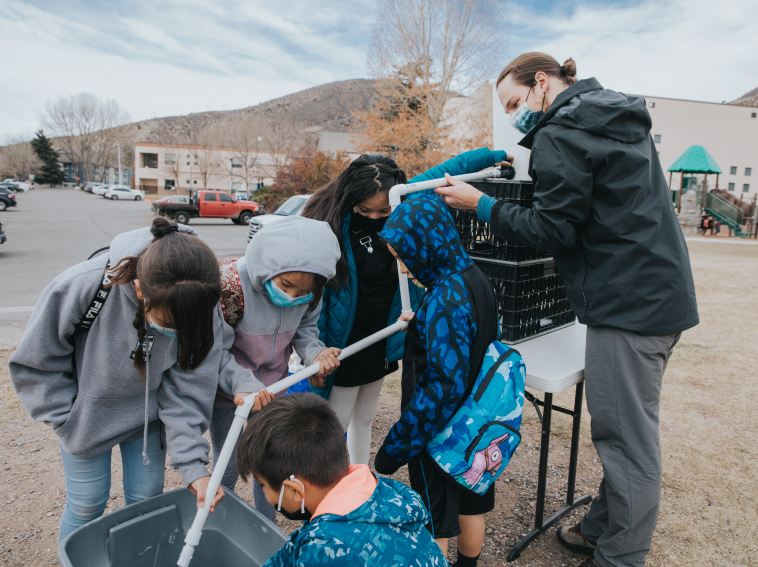 Earn Your Masters
In addition to teaching responsibilities, Graduate Fellows simultaneously participate in a fully funded Master of Arts graduate program through University of Northern Colorado's Extended Campus. Graduate Fellows are enrolled in courses taught at Walking Mountains Science Center and online. Upon successful completion of all required coursework and responsibilities of the 2 year and 3 month position, Graduate Fellows will earn a Master of Arts Degree in Science Education from the University of Northern Colorado.
This partnership provides Graduate Fellows the opportunity to complete their Master's degree at Walking Mountains in its entirety. Applicants must be flexible, able to communicate about and manage challenges, and willing to provide feedback to help improve the program as it grows.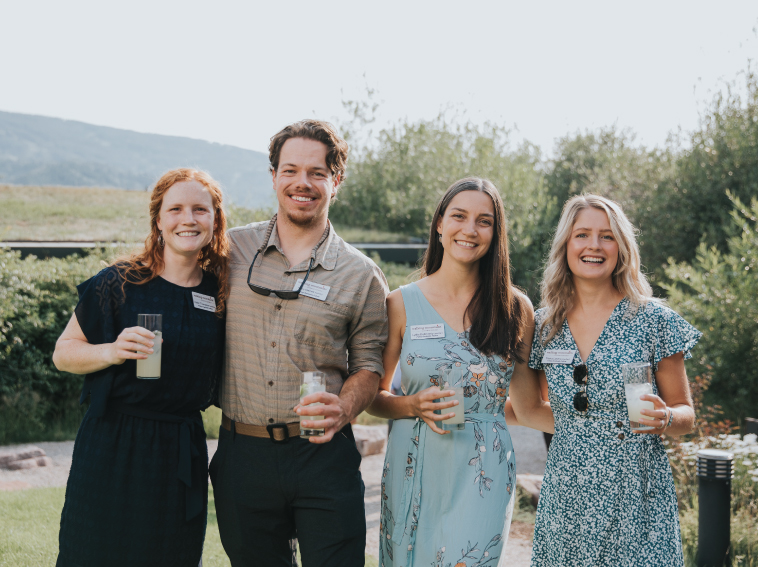 Benefits
$16,000 annual stipend, plus housing and tuition* May 20, 2024 – August 14, 2026 (end date tentatively flexible based on graduation and programming needs)
Tuition includes the cost of all 30 graduate credits required for a Master of Arts Degree in Science Education (upon completion with a grade of B or higher in each course) and access to all course books and resources. Some courses are taken online through UNC's Extended Campus and others are taken in person at Walking Mountains. Tuition valued at approximately $17,177.
Five weeks paid vacation per year to correlate with school district calendar (Includes paid holidays that occur during these weeks such as Thanksgiving, Christmas, Spring Break etc.)
Ten paid holidays and two floating holidays per year (some of these occur within the above 5 weeks)
Twelve sick days per year
Eligibility for company supplemented health insurance, including dental, as well as group vision insurance on the first day of the month following 60 days of employment
Flexible Spending and Healthcare Savings Account options
Company provided life and short-term disability insurance
Ski pass (Vail and Beaver Creek resorts)
Professional Development Opportunities (Examples Include: Graduate Coursework, Snow Science/Avalanche Training, Certified Interpretive Guide Training)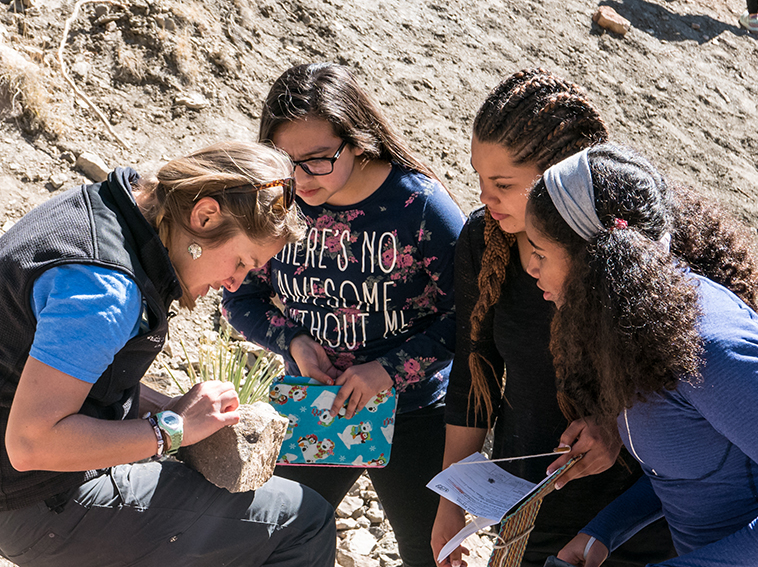 Endorsements
"The experiences I gained as an Educator at GRNSS [now Walking Mountains] were phenomenal, and provided me with an EE background that allowed me to qualify for this position with Sierra Nevada Journeys 100%. Between my time as a [Walking Mountains] educator and the Masters I got through the program, I believe I became a highly qualified professional in the field of EE." ~Sean, 2007-08 Graduate Fellow
"This course has clarified my values and beliefs as an educator and helped me direct my teaching approaches towards those values." ~Kelsey, 2016-2018 Graduate Fellow
"With each additional reading and education theory discussed, small parts of my field programs changed. It is great to be able to read and discuss relevant topics and then put the knowledge to the test in the field!" ~Chris, 2008-09 Graduate Fellow