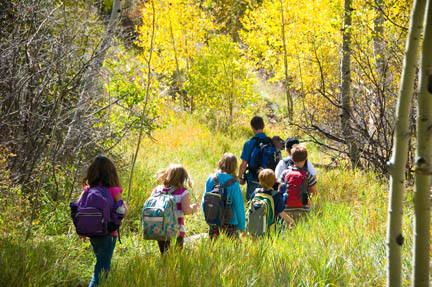 Lately the sounds of construction crews have faded and been replaced by the laughter and enthusiasm of valley children.  September and October have been busy months for Walking Mountains educators as school field studies programs thrive on campus.
All of us were excited to host our first field science programs at the new campus.  It has been truly rewarding for the Walking Mountains staff to experience hundreds of school children exploring and learning among the many indoor and outdoor spaces at the new science center in Avon. In the history of the organization we have not had the benefit of being able to run programs out of an actual facility.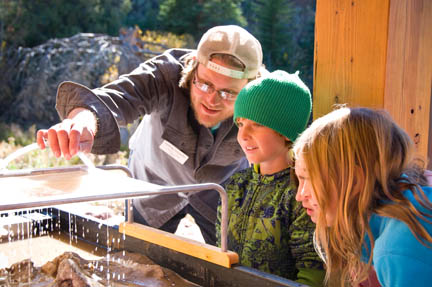 We have given kids memorable and meaningful experiences with only the teaching materials we could carry out on the trail in our back packs.  Now with access to amazing museum quality exhibits, technology and a fascinating natural landscape we are combining the best of past and present to create new learning opportunities for students of all ages.
It will certainly be a busy year settling into the role as Walking Mountains Science Center, but we welcome the challenge.
Stop by and visit us at the new facility!  We are open to the public M-SAT, 10am to 6pm and admission is free.  Fall Community Programs Schedule