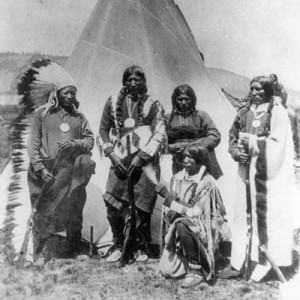 Travel back in time to learn about Colorado's history. Calling all kids to come out to Walking Mountains Science Center to learn life skills from the state's American Indian cultures. Walking Mountains is partnering with Denver Museum of Nature and Science to present an hour long Colorado Native program for Kindergarten through 6th graders.
Before the Anglo settlers moved into Colorado, the state was home to six American Indian tribes – Ute, Apache, Arapaho,

Cheyenne, Pueblo, and Shoshone. Each of these cultures have a rich history and strong connection to the land. Here in Eagle County, the Ute tribes explored our hills and valleys as part of their summer hunting and gathering lands.
During the Colorado Native program, participants will learn about the sedentary and semi-nomadic lifestyles of some of the American Indian cultures during the late 1800s. They will explore how resource availability affects culture. Activities include building a small tipi, playing games, dressing up and acting, reading stories, and handling artifacts.
Denver Museum of Nature and Science is a non-profit organization based in Denver, CO. Their mission is to ignite passion for nature and science. In addition to operating an exciting public museum, they also offer outreach programs and presentations for people of all ages. Walking Mountains Science Center is excited to host instructors from Denver Museum of Nature and Science quarterly for programs at their campus in Avon.
If you go…
Date: Saturday August 1 at 3pm and Sunday August 2 at 10am
Who: Children aged K-6th grade
Where: Walking Mountains Science Center
How Much: $10/child
Questions: Please call 970.827.9725