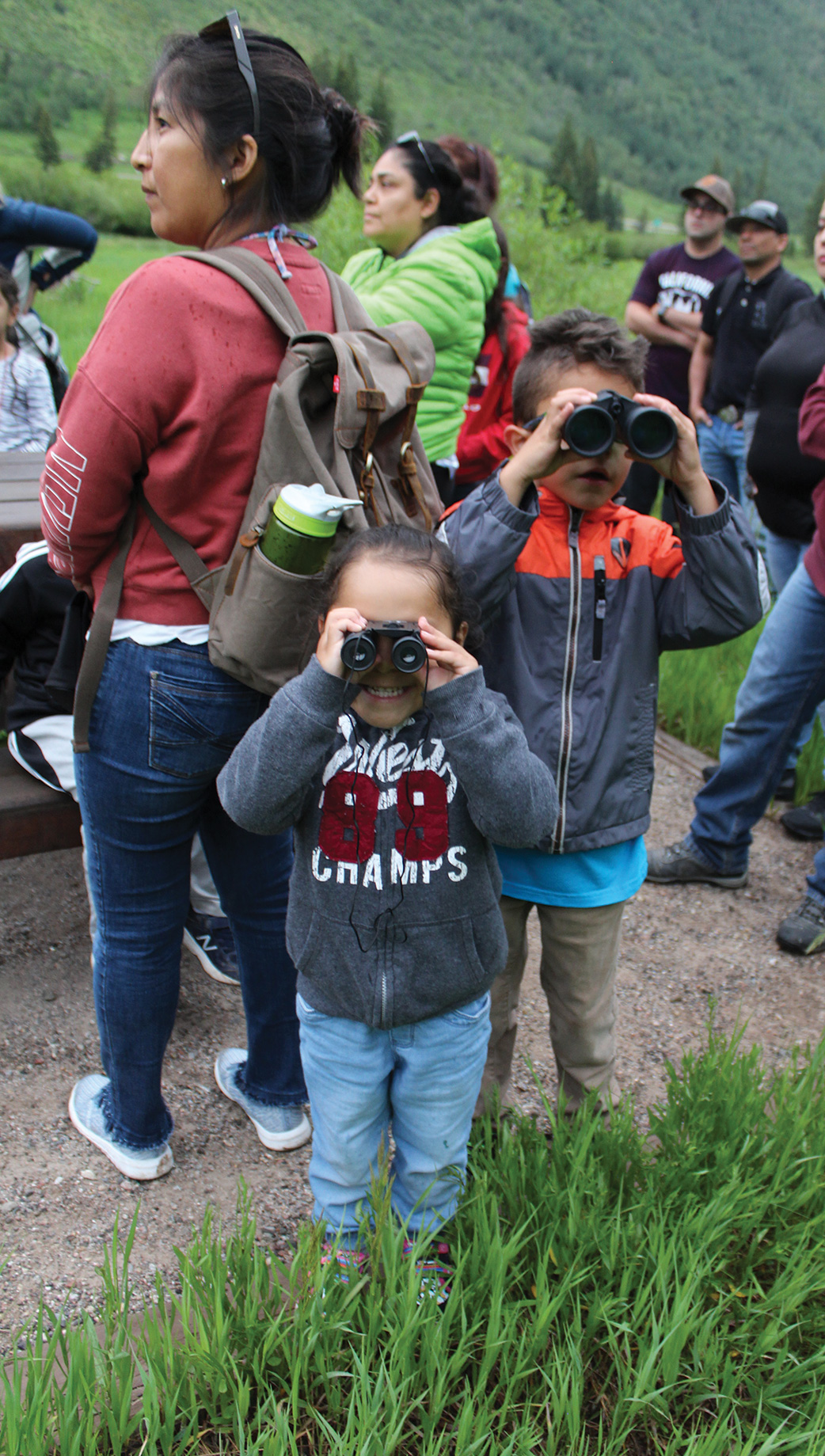 Early Bird Bird Walks
Directions to Walking Mountains Science Center
Overview

Mondays & Wednesdays

9am-10am

$5/person
Spend your morning bird watching in the peaceful aspen forests next to the babbling Buck Creek. Discover and learn about a breathtaking variety of local birds on a leisurely morning walk. No pre-registration required, just show up!
We also offer the Morning Bird Walk bird watching program at the Vail Nature Center in Vail, click here to learn more.
All ages, $5/person.
2019 Schedule: Mondays & Fridays | 9:00 am-10:00 am (6/10-8/9)