Make Your Event Zero Waste
Walking Mountains Science Center provides education and outreach about recycling and composting while supporting special events with their environmental sustainability initiatives. The Walking Mountains Zero Waste program is available to special events in the Eagle Valley on a contract service basis. Each event is unique and requires planning and coordination with event staff and vendors to ensure success. We will provide expertise, coordination, trained staff and volunteers, and so much more to ensure each event is a sustainability success.
In 2022 we worked 118 days of events and diverted 43,250 pounds of waste from the landfill through recycling and composting, with an average diversion rate of 81.71%. Reach out if you'd like to make your event zero waste!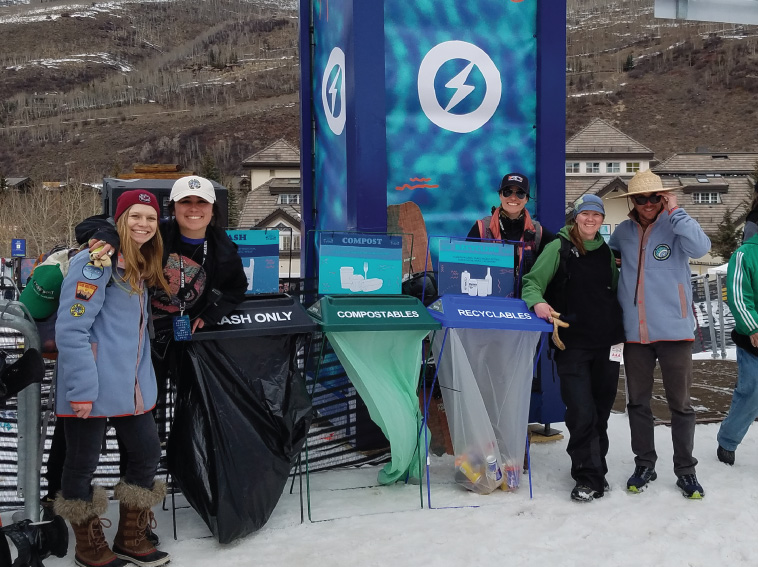 Make Your Event Zero Waste
Zero waste events are a great way to show your commitment to community environmental stewardship. The key to zero waste events is careful planning so event materials are reusable, recyclable, or compostable. Walking Mountains Science Center partners with event producers to create successful zero waste events by providing planning support before the event and friendly staff during the event to ensure success from start to finish.
Hosting an event in Eagle County and want to make it a zero waste event? We can help!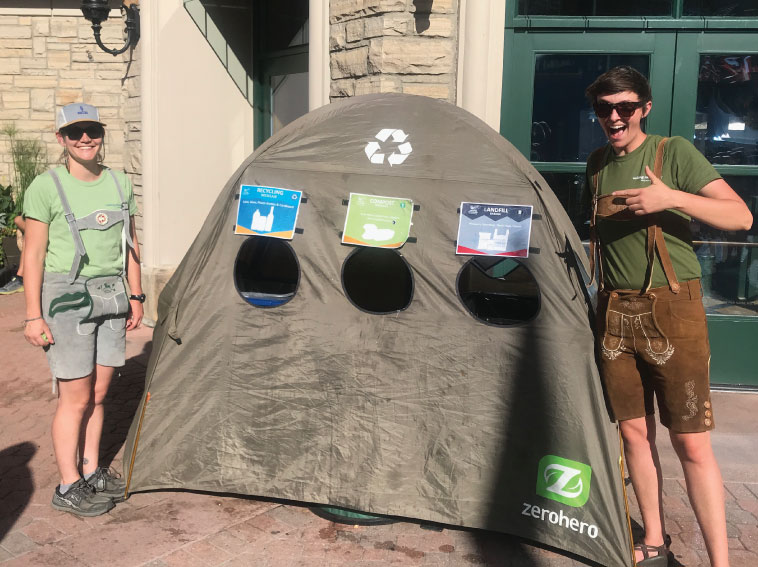 What is a Zero Waste Event?
A zero waste event doesn't just have some recycling bins laying around. We make sure that there is ample access to full zero waste stations, and that everything coming into the event can be either composted or recycled on site. Here are a few crucial components:
1. Reducing the amount of total waste created during an event and reducing the need for materials to be recycled or composted.
2. Reusing items as much as possible reduces the need to produce new items, conserves energy, and keeps materials out of the landfill.
3. Recycling and composting comes after you've done all you can to reduce and reuse. A good goal is to have less than 10% of event waste go to the landfill.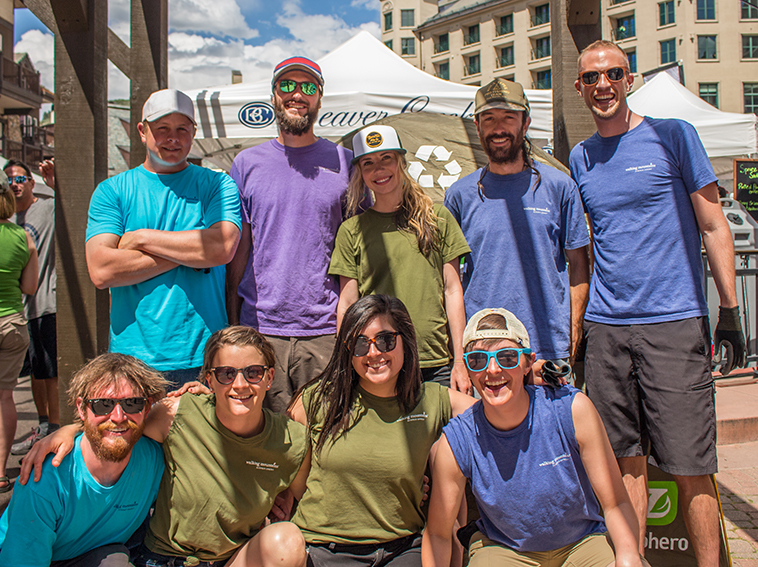 Work with Us
Join the team and become part of the increasing movement to educate the public about the importance of waste reduction and diversion! Volunteer and paid contract staff opportunities available.
Meet some of the program team members