Vail Certified as Sustainable Destination
An international mountain resort community, Vail partnered with Walking Mountains Science Center and Sustainable Travel International to become the first sustainable mountain resort destination in the world and the first certified sustainable destination in the United States certified by a GSTC-Accredited certifying body, Green Destinations.
In order to become a certified sustainable destination, Vail must meet and maintain progress on over 40 sustainability criteria including: environmental stewardship, climate change adaptation, greenhouse gas reductions, cultural heritage protection, low impact transportation, waste reduction, public health and safety, workforce housing, sustainability education, and more.
Download the Mountain IDEAL Standard
Like many mountain resort destinations, Vail's economy is highly dependent on tourism. While the town is home to just under 5,500 local residents, it welcomes 2.8 million guests annually. Since the ski area's founding in 1962, and the Town's incorporation in 1966, Vail has focused on balancing tourism growth with local environmental and community needs.
It has taken many years to work towards the sustainable destination certification, which builds upon Vail's long history of environmental conservation. Notable past achievements include the protection of open space being written into the Town Charter of 1966, the creation of the Vail Nature Center and Preserve in the 1970's, and the creation of the 1% Real Estate Transfer Tax (RETT) in the 1980's which improves parks and open space for recreation opportunities and further supports environmentally sustainable practices. More recent achievements include its proactive approach to restoring the water quality of Gore Creek and Vail Resort's ambitious commitment to a zero net operating footprint by 2030.
In conjunction with this initiative, the new "Mountain IDEAL" sustainability standard for Mountain Resort Communities has been developed to address challenges unique to mountain living and winter environments such as water and energy use related to snow making and snow melting systems.
Vail's Path To Becoming A Sustainable Destination
In advance of the 2015 FIS Alpine World Ski Championships held in Vail and Beaver Creek, the Town of Vail set out to achieve a lofty sustainability milestone: becoming the first destination in the United States to be certified to the GSTC destination standard. To achieve this, a multi-year partnership was established between the Town of Vail, Walking Mountains Science Center, and Sustainable Travel International.
The first step included launching Actively Green, a sustainability training and certification program for local businesses designed by Sustainable Travel International and run by Walking Mountains Science Center. To date, over 216 businesses have participated in the trainings and 57 businesses have been certified. In 2018, the Actively Green standard achieved "GSTC-Recognized" status.
The collaborative partnership also led to the development of the Mountain IDEAL destination standard. This standard has also achieved "GSTC-Recognized" status, meaning that the specific guidelines within the Mountain IDEAL standard used to implement sustainability at the destination are considered equivalent to a global standard.
For more history, please review the links below under "news & announcements" or contact: Kim Langmaid Ph.D., Vice President, Director of Sustainability & Stewardship Programs kiml@walkingmountains.org 970-827- 9725 ext. 131.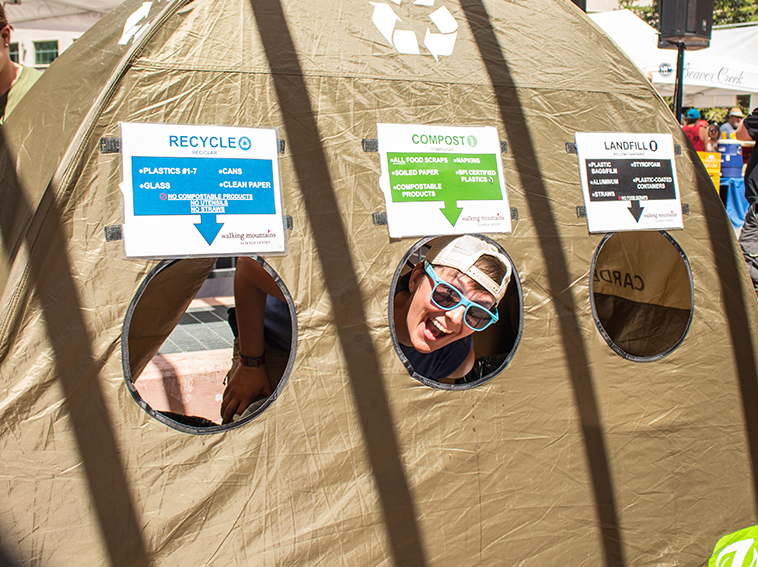 Become Mountain IDEAL Certified
The amount of time it takes a mountain resort community to attain certification under the Mountain IDEAL standard varies based on the destination's scope, boundaries, prior work on sustainability, and engagement and collaboration of stakeholders. To learn more and schedule a phone conversation contact: mountainideal@walkingmountains.org.