Guided Backcountry Snowshoe Hikes
Discover the winter wonders of Colorado beyond the bustling ski and snowboard slopes! We offer free guided snowshoe tours daily at two different locations, or half-day guided backcountry excursions!
Select your adventure below!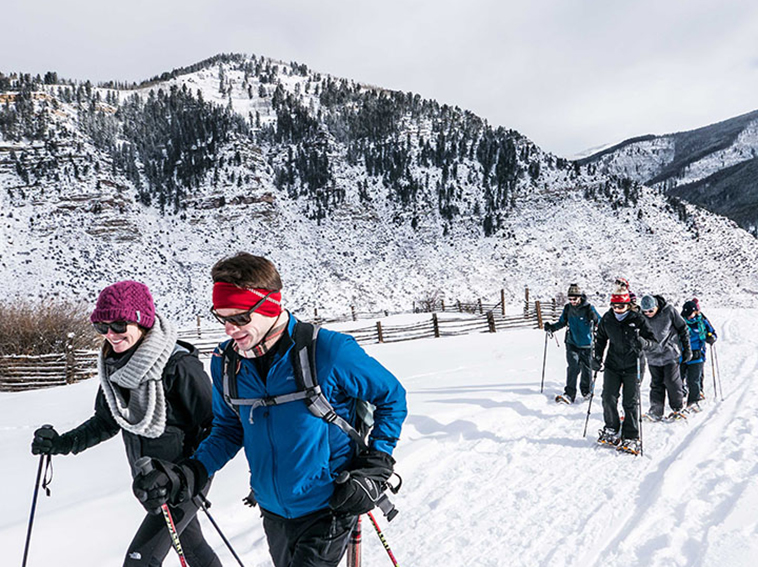 Guided Backcountry Snowshoe Hikes
Join an instructor trained as a Certified Interpretive Guide on these leisurely half-day outings in the White River National Forest. Snowshoes are provided, but guests must bring their own sense of wonder and enthusiasm for spending time in the winter environment! Ages 16 and up.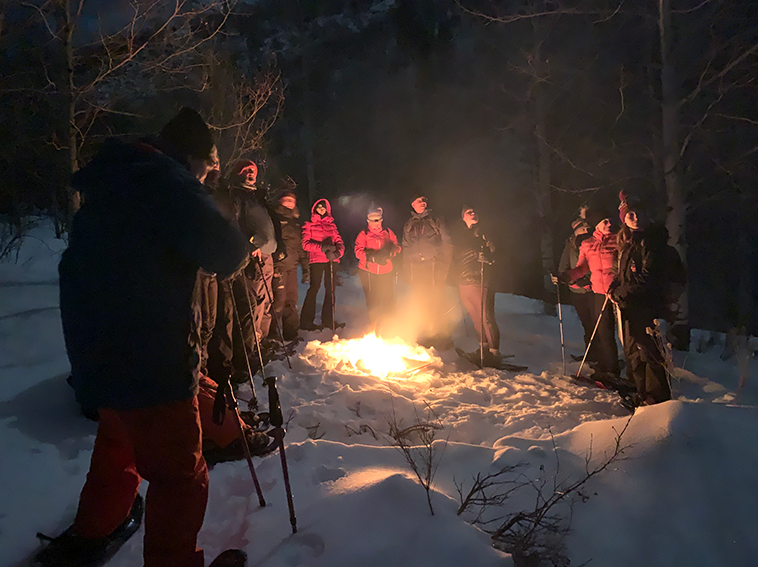 Full Moon Snowshoe Experiences
Join us for an evening of snowshoeing under a full moon or the dark night's sky! This program is the perfect date night. Hike trails to a backcountry bonfire and experience the mountains in a whole new "light" with a Walking Mountains' guide! Ages 18 and up.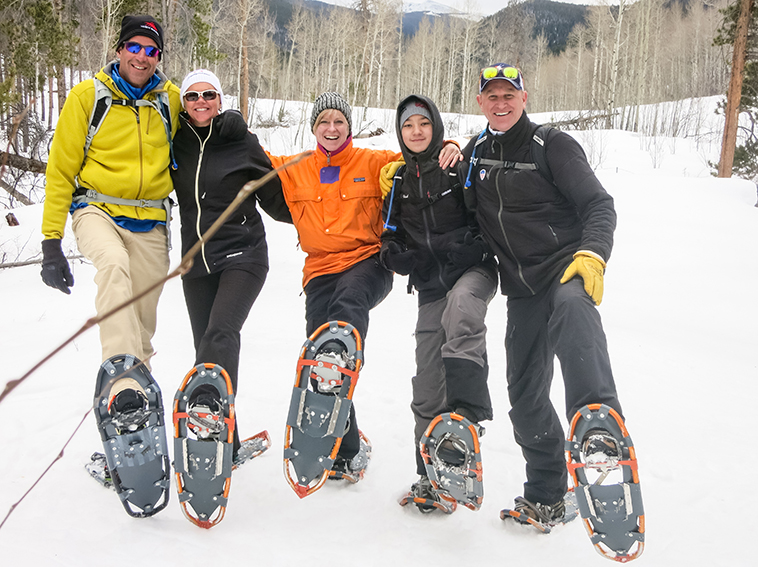 Free Guided Snowshoe Tours, Vail Mtn
Travel by snowshoes on an educational tour through the forests atop of Vail Mountain at the Nature Discovery Center. Learn about winter ecology and animal adaptations as you gaze at majestic mountain views. Ages 10 and up.
Wednesday - Saturday | 10:30am - 12:00pm & 1:30pm - 3:00pm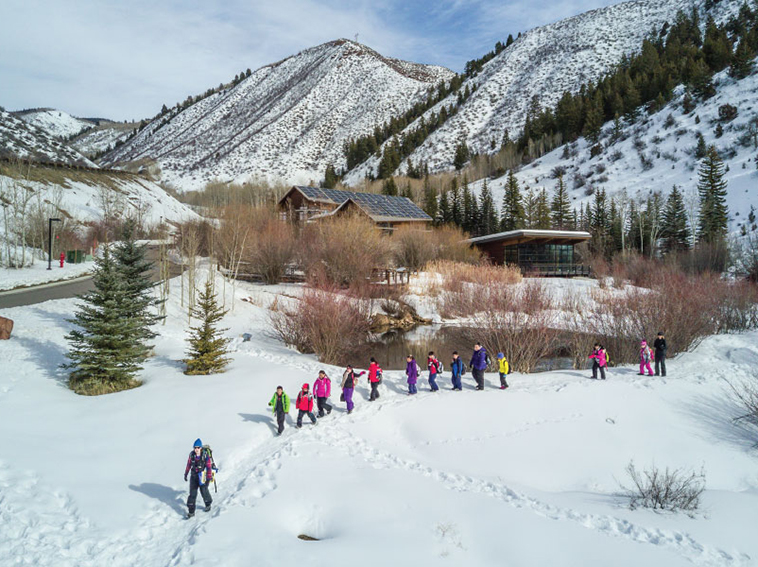 Free Winter Nature Walks, Avon
Join a Walking Mountains Naturalist for a gentle, educational hike through aspen forests and streamside communities. Most ages and abilities.
Monday-Saturday | 2:00 pm-3:00 pm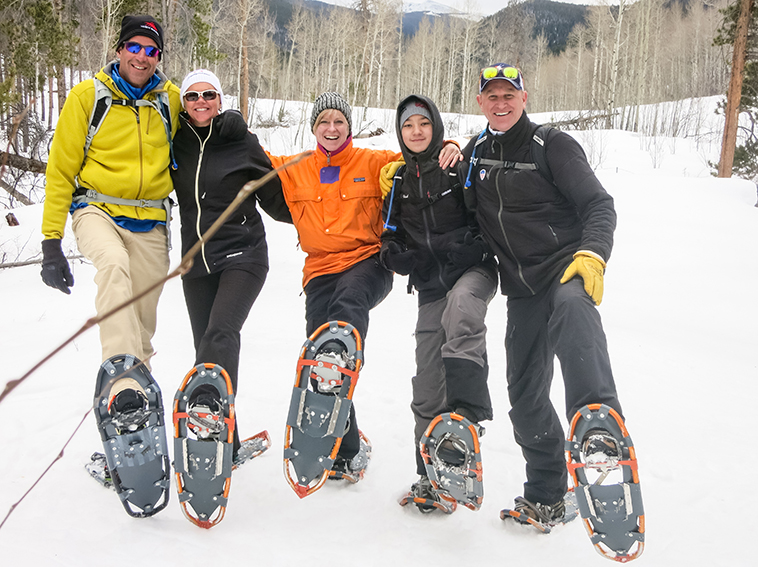 Custom Private Programs
For those who want a private experience or want to explore one of the trails not typically offered for our Guided Backcountry Snowshoes, Walking Mountains staff is available for custom programs!
Meet some of the program team members