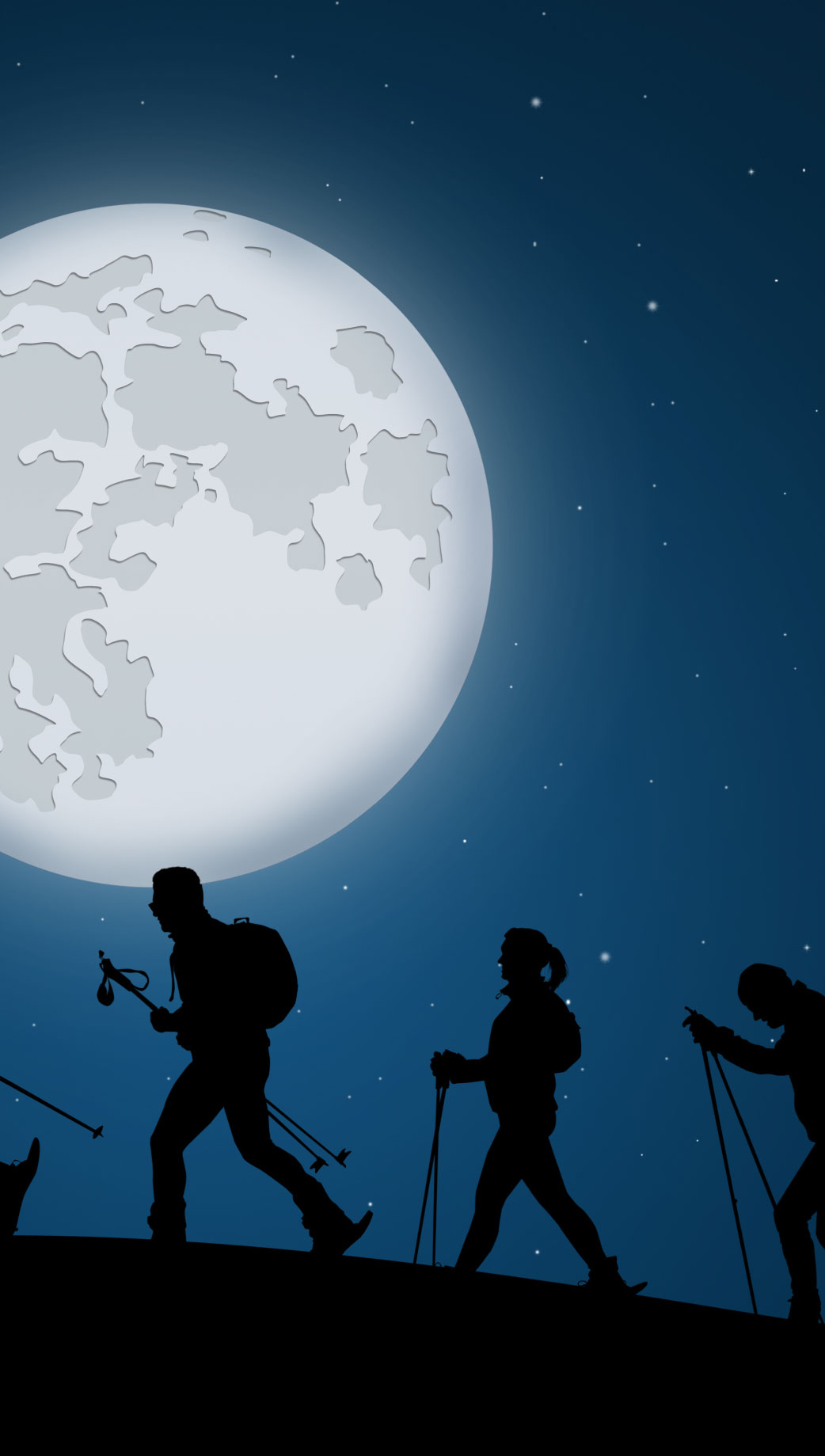 Lunar Snowshoe Experiences
Overview

7:00-10:00pm

$35/person
Join us for a unique backcountry experience under the light of the full moon (or lack thereof!). The program starts at Walking Mountains Science Center, where we will have hot drinks available (bring your own mug or water bottle) to stay warm as the group arrives. Once on the trail, you will follow your guide 1 mile up the Buck Creek trail to an open meadow where a backcountry campfire will be burning and waiting for you. After catching your breath from the climb and warming up around the fire, your guide will lead a half-hour campfire program before descending back down the trail to Walking Mountains Science Center.
Buck Creek Trail
The snowshoe hike up the Buck Creek is a moderate hike that will certainly get your heart rate up as you climb 700 feet above the valley floor! While only a mile, this hike climbs steadily. The first half of the hike travels through Aspen forests before entering open sagebrush and scrublands. The snow-covered landscape is stunningly bright under the full moon, and we rarely even need to take our headlamps on this night hike! The hike generally takes 45 minutes on the way up, and 30-40 minutes back down.
What to Bring:
Come prepared with a thermos or bottle for hot drinks, a pack for extra warm clothes, and a headlamp—although on most clear nights, the headlamp will stay in your pack as the moonlight is more than enough to light our way up the trail! Hot water-bottles can also be nice to have on particularly cold nights!
Registration is required below.
Please make sure you select the correct date and time.
---