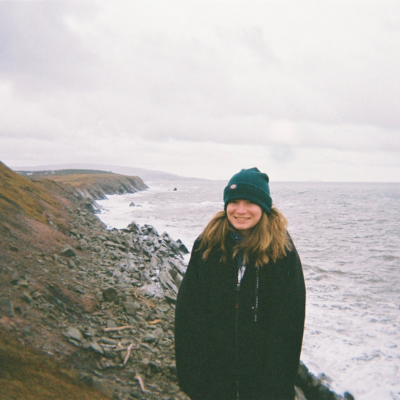 Alice Dwyer
Naturalist
Alice (she/her) originally comes from Quechee, Vermont, where she grew up spending most of her time in the Green and White Mountains of New England. She recently graduated from Dalhousie University located on the east coast of Canada in Halifax, Nova Scotia with a BSc in Biology and Sustainability. There she was able to enjoy Nova Scotia's beautiful beaches and its interesting flora and fauna.
In past summers, Alice returned home to work at local summer camps and lead youth programs based on outdoor activities, which fostered her love for teaching. She has also worked as a camp counselor in a rock-climbing camp, where she could share her love for bouldering with campers.
In her free time, Alice loves to be outside. She frequently goes on long day hikes with friends and family, as well as backpacking trips. During the wintertime, she enjoys hitting the ski slopes and ice skating with others. When at home in Vermont, Alice loves walking her two family dogs through the woods, birdwatching, and looking for cool plants and creatures.
Alice is very excited to experience the beautiful Rocky Mountains and share her love for nature as a part of the Walking Mountains team!