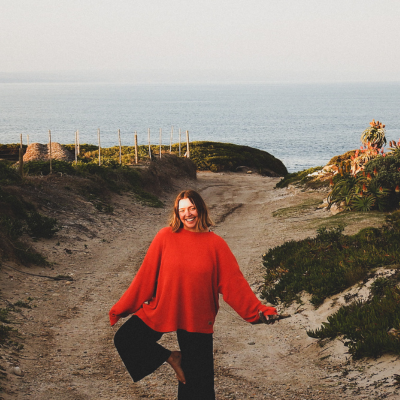 Bella Whiting
Naturalist
Bella (she/her) was born and raised in Cape Town, South Africa. She grew up hiking the mountains around her, swimming in the Atlantic Ocean, and learning from the complex history of South Africa and the way it affects our ecosystems. Here, she developed a deep love for the earth and those lucky to call it home.
She attended Wesleyan University (CT) and graduated with degrees in Environmental Studies and International Government and was awarded High Honours for her environmental thesis, "Rupture, Reconciliation and Resilience in a World Committed to Change: An Exploration of Land Claims Against Protected Areas in South Africa." 
Since graduating, she has completed her Permaculture Design Course and spent her time working and volunteering at diverse farms and environmental learning spaces in South Africa, the United States, and abroad. She is most passionate about how reconnecting with our surrounding ecosystems will provide avenues of transformation for the ways we see the world, the ways we treat each other, and the ways we support our human and more than human communities.
Bella has spent some time living and working in Vail and is excited to join the Walking Mountains team and give back to the surrounding ecosystems and its community. She is looking forward to working outside in the beautiful Rocky Mountains with an organization that prioritizes accessible green spaces and creating more wonder and love in the world.
In her free time, Bella enjoys practicing yoga, skiing in the winter, and hiking, foraging, and camping with her friends in the spring and summer, and fall months.