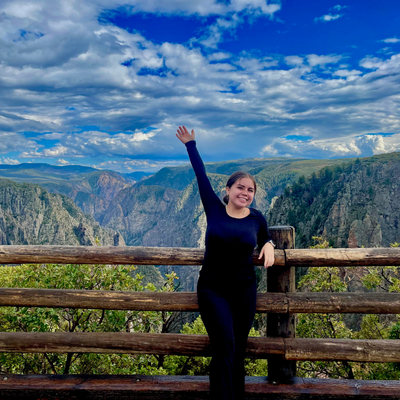 Estefania Godoy
Bilingual Marketing & Outreach Coordinator
Estefania is the Bilingual Marketing and Outreach Coordinator for Walking Mountains Science Center and the Eagle Valley Outdoor Movement (EVOM) since June of 2022.
When she was three years old, she migrated to the United States from Tlaquepaque, Jalisco, Mexico. Estefania grew up in the valley fortunate enough to embrace her roots in a beautiful mountain community. She graduated from Colorado Mountain College with an Associate of Arts and attended the University of Colorado Colorado Springs to pursue a Bachelor of Innovation degree in Digital Media with a minor in Business. Prior to her current role, Estefania has worked with non-profit organizations including Stable Strides, Heartsters and Early Connections. 
Her favorite activities include walking her Goldendoodle "Aspen," snowboarding Beaver Creek, and thrifting clothing. As a child Estefania loved participating in Walking Mountains' outdoor programs; today she is back to encourage others to do the same.