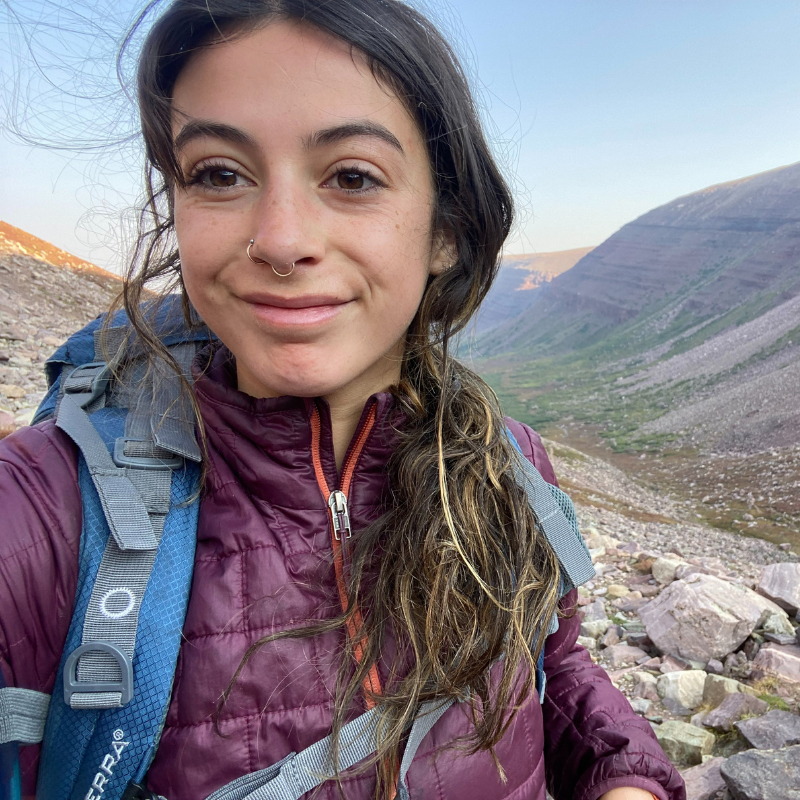 Gina McCrackin
Climate Action Collaborative Manager
Gina (she/her) is from the Metro-Detroit area in Michigan and received her BS in Human Dimensions of Natural Resources from Colorado State University in 2019, where she also served as the Director of Environmental Affairs for her student government. Her love of the outdoors and passion for environmental justice is what drew her to the Intermountain West to solve issues related to people and their environment.
Gina graduated with her MS in Environmental Sociology from Utah State University in May of 2022. For her thesis research, she examined how climate change is discussed differently in Indigenous and Western news outlets in the U.S. As the Climate Action Collaborative Manager, Gina will coordinate and support our large stakeholder group in the implementation of Eagle County's climate action plan.
In Gina's free time, you can find her hiking, camping, or skiing outdoors, gardening, at a bluegrass concert, or sunbathing with her two cats, Mary and Pippen.