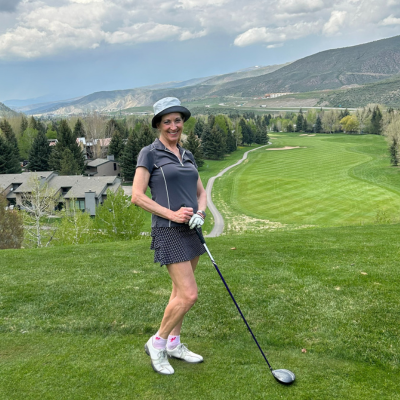 Sherri Hahn
Director of Special Events & Corporate Partnerships
Growing up in the Kansas Tallgrass Prairie with family ranch land, I developed a love of the outdoors and nature. My family's commitment to maintaining the Tallgrass Prairie instilled in me a lifelong commitment to environmental stewardship. I have a diverse background in the nonprofit and utility sectors, serving in a variety of leadership, management and volunteer roles.
I'm thrilled after visiting Vail Valley for short periods for many years to now live and work in the Valley full time.As Director of Special Events & Corporate Partnerships, I have the joy of producing special events, including A Taste of Nature, Climb It For Climate and EdVentures and developing our corporate partnerships.
While pursuing the Walking Mountains mission, I also enjoy cycling, skinning, skiing, hiking, and playing pickleball and golf in our beautiful Valley.