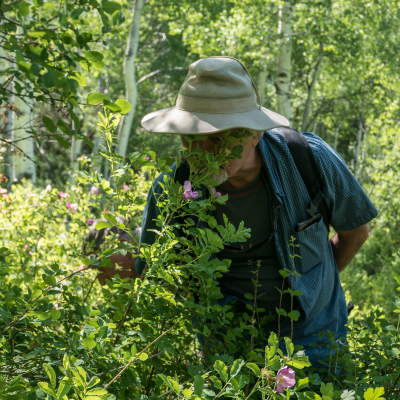 Forest bathing is the practice of making contact with nature by taking in deeply the atmosphere of the forest through all of our senses. The science is showing Forest Therapy to have positive effects on our psychology and physiology. Come experience a slow and mindful forest walk that will leave you feeling connected and refreshed. (Not a strenuous nor a long walk; time: 2.5 hours). Ages 18+.

When: Saturday, September 29th | 12:00 pm-3:30 pm
Where: Maloit Park, Minturn CO
Cost: FREE. Click here to register online. 
If you have any questions about this program please contact Peter Suneson, Community Programs Manager, at peters@walkingmountains.org.