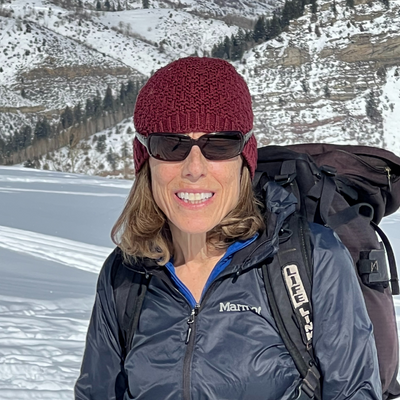 Sharon Schmidt
Sr. Director of Development
Sharon joined Walking Mountains in February 2023 as Senior Director of Development. In this role she works closely with Walking Mountains' donors to advance the mission of the organization, reporting to the President and playing a management role within the Development Team. Sharon moved to the Eagle River Valley from New England in 2010 with her husband and son for her son to pursue his passion for ski racing, and fulfilling the entire family's dream to live in the mountains of Colorado. Just prior to arriving at Walking Mountains, Sharon was the Director of Advancement for Ski & Snowboard Club Vail (SSCV), where she had worked since 2013. Before that she was the Director of Development at Vail Mountain School.
Before becoming a non-profit professional, Sharon held volunteer fundraising leadership roles at Boys & Girls Club of Boston and at an educational foundation in suburban Boston while working as an attorney in the greater Boston area.
Sharon grew up in Western New York and has a BA in Psychology and Philosophy from the University of Rochester and a Juris Doctor from Cornell Law School.
Sharon loves spending time outdoors and personally connects with Walking Mountains' mission. She lives in Vail with her husband.