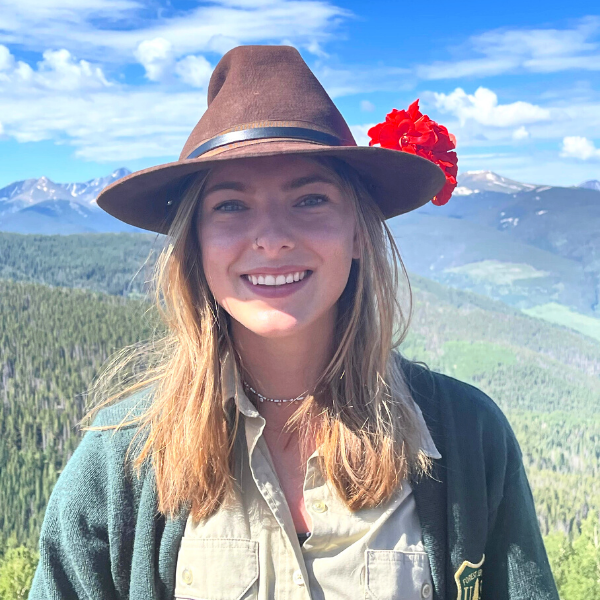 Tayler Branson
Lead Naturalist
Tayler (she/her) was born and raised in Colorado and was fortunate to attend the University of Colorado, Boulder. In 2020 she graduated with a degree in environmental studies and a minor in geography. During her college career, she chased her passions for the environment, diversity/equity/justice, and leadership through various work and volunteer opportunities.
She started at Walking Mountains as a Summer Naturalist and then became a Winter Naturalist. She is incredibly excited to continue with Walking Mountains, serving as the Lead Naturalist.
In her free time, you can find Tayler hiking up mountains, reading in a hammock, tending to her plants, or working on a creative art project.
Tayler is looking forward to contributing to a sustainable future by connecting with people to educate and inspire their own passion for nature, in her home of the Rocky Mountains.