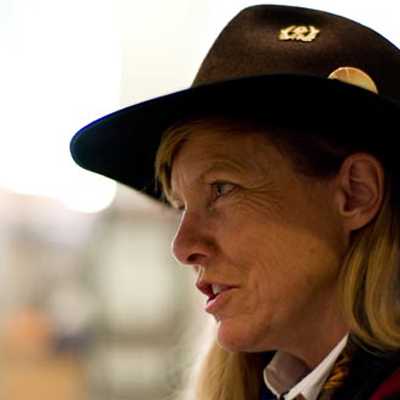 16th Annual High Country Speaker Series
Health, wellness, and the great outdoors.
A series of presentations focused on the intersection of healthy communities or individuals with healthy ecosystems. In its 16th year of bringing dynamic speakers to the Eagle Valley, the Eagle Valley Library District and Walking Mountains Science Center once again bring topical and engaging subjects to life to carefully examine what it means to be healthy in the high country.
These evening programs are FREE to attend, all ages welcome!
This program has ended for 2018. Please check back in Fall 2018 for more information on the 2019 series.
January 23rd | The Songs of Trees

Location: Walking Mountains Science Center, Avon
The Songs of Trees
David Haskell will discuss how the lives of people and trees are intertwined. David repeatedly visited a dozen trees over several years, exploring connections with people, microbes, fungi, and other plants and animals. These trees are in cities (from Manhattan to Jerusalem), forests (Amazonian, North American, and boreal), and areas on the front lines of environmental change (eroding coastlines, burned mountainsides, and war zones). In each place he shows how human history, ecology, and well-being are intimately intertwined with the lives of trees. Scientific, lyrical, and contemplative, Haskell shows the biological connections that underpin all life. In a world beset by barriers, he reminds us that life's substance and beauty emerge from relationship and interdependence.
Speaker Biography: David Haskell's work integrates scientific, literary, and contemplative studies of nature. His first book, The Forest Unseen, received numerous honors including the National Academies' Best Book Award for 2013 and finalist for the 2013 Pulitzer Prize in nonfiction. The book has been translated into ten languages. Haskell's latest book, The Songs of Trees, examines biological networks through the lives of a dozen trees around the world. Haskell is a Guggenheim Fellow and a Professor at the University of the South in Sewanee, TN, where his classes have received national attention for combining action in the community with contemplative practice.
Website: https://dghaskell.com/
Twitter: @DGHaskell
Facebook: https://www.facebook.com/DavidGeorgeHaskell
January 29th | Inspiration of Creation

Location: Walking Mountains Science Center, Avon
Inspiration of Creation
Spending time in the wilderness nurtures a greater understanding of ourselves and our world. In this program, Jennifer talks about how the trail has challenged, changed, and deepened her understanding of herself. She encourages others to revel in nature and embrace the wonder-filled opportunities that await them.
Speaker Biography
Jennifer Pharr Davis is a hiker, author, speaker, and National Geographic Adventurer of the Year who has covered over 14,000 miles of long distance trails on six different continents.
Jennifer has written six books, articles for the New York Times, Outside magazine, Backpacker, and Trail Runner, and has been featured in the Washington Post, the New York Times, NPR's Talk of the Nation and the CBS Early Show. Her new book The Pursuit of Endurance (Viking) comes out in April of 2018.
Jennifer is a professional speaker who has shared her trail adventures across the United States and Europe. She is founder and owner of Blue Ridge Hiking Company, a guiding service that strives "to make the wilderness accessible and enjoyable" for hikers of all ages, genders, and ability levels. Jennifer lives in Asheville, North Carolina, with her husband Brew and their five-year-old daughter Charley and their one-year-old son Gus.
website: http://jenniferpharrdavis.com/
Twitter: @JenPharrDavis
Facebook: https://www.facebook.com/jennifer.p.davis.3/
February 8th | Technology and Nature

Location: Eagle Valley Library District, Avon Location
Technology and Nature
Jess is a speaker on the topics of unplugging, technology, balance, and slow living.  For HCSS 2018 Jess will be speaking about what it means to be truly well. Without living a digitally conscious and a digitally well life we cannot do many of the things that help us live a truly well life including connecting to nature.
Speaker Biography
Jess Davis is the founder of Folk Rebellion – a movement where she promotes slower-living and the more mindful use of technology. As a formerly plugged-in digital strategist and award-winning brand consultant, her fast tech-based career allowed her a unique perspective from the inside – out.
After 10+ years of helping clients find their digital voices, Jess looked up and realized she had in fact, helped create a society that was no longer present or connected at all. After much soul searching, research, and family-imposed vacations offline, she discovered her calling – to use her megaphone to inspire folks (and herself) to return to living in "real-life" … all while balancing their digital one.
Jess is a regular contributor for Huffington Post, Elite Daily, and Wanderlust. Her workshops, coaching, and corporate wellness programs share the learning's of Folk Rebellion. Her rebel spirit is fueled by meandering, cliffs, live music, New Orleans, bulldogs, her family, autumn, the Adirondacks, being bored and whiskey…not necessarily in that order.
February 13th | Nature Rx

Location: Eagle Valley Library District, Avon Location
Nature Rx
Justin Bogardus, a filmmaking writer/director and speaker, was rooted in New York City for over a decade, producing award-winning documentaries and television about wrongful convictions and post-conviction
DNA exonerations. In 2014, he moved to Boulder, Colorado to open his own production companies. The following year, Bogardus launched the award-winning NatureRx series with over 40 million aggregate views through posts on Facebook and Youtube ("Best 'drug' commercial" – Outside Magazine). A hilarious satire NatureRx explores the cure to society's ills: a deeper connection and relationship to nature. The effectiveness and innovativeness of Bogardus and his storytelling has led to several worldwide speaking engagements about how to better market nature and social causes. In 2016 Bogardus was a featured speaker at TEDxVail, Wisdom 2.0 (sharing the main stage with Russell Simmons, Prince Ea, Eileen Fisher, Ram Das, Jack Kornfield, Jon Cabot-Zinn, CEOs of Google/Yahoo), and the IUCN World Conservation Congress (speaking alongside Jane Goodall and other luminaries about next generation engagement). Recently Justin gave the Keynote address at the Brazilian National Parks summit in Sao Paulo.
Contact info@nature-rx.org to learn more about Justin, his next upcoming viral projects and how to support his work.
March 8th | Your Brain on Nature

Location: Walking Mountains Science Center, Avon
Your Brain On Nature: How Being Outside makes us happier, healthier, and more creative
Florence Williams will discuss some of the late research from around the world probing the primal links between the human brain and the natural world, forming new evidence for why time in nature is critical to human creativity, health and well-being. She will also explore how some communities and schools are already using this research to strengthen our connection to nature to improve lives.
Speaker Biography: Florence Williams is the author of The Nature Fix: Why Nature Makes us Happier, Healthier and More Creative (W.W. Norton, 2017), which the The New York Times calls "fascinating" and JP Morgan named a top summer read of 2017. The Wall St. Journal calls her writing "exceptional…droll and crisp," which makes her feel like a pastry. She is a contributing editor at Outside Magazine and a freelance writer for the New York Times, National Geographic, and numerous other publications. She is also the writer and host of a new podcast series, The XX Factor for Outside Magazine. Florence won a 2013 Los Angeles Times Book Prize for her first book, Breasts: A Natural and Unnatural History (W.W. Norton, 2012) and a 2017 Gracie Award for her Audible Original series, Breasts Unbound. A fellow at the Center for Humans and Nature and a visiting scholar at George Washington University, her work focuses on the environment, health and science. She currently serves on the board of High Country News and the Ted Scripps Fellowship Program at the University of Colorado. She lives in Washington, D.C.
Website: http://www.florencewilliams.com/
Twitter: @flowill
Facebook: https://www.facebook.com/florencewilliamsauthor/