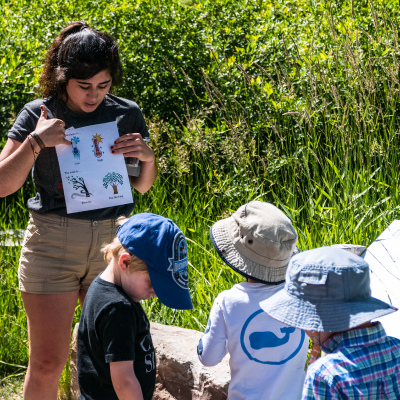 Enjoy a nature story outside as we explore what makes the woods and water so special to our local plant and animal communities. We will read a new story each week and take a nature walk to discover how these themes exist in our everyday lives. No pre-registration required, just show up!
When: Tuesdays | 10:00 am-11:00 am (6/18-924)
Cost: FREE. Target ages 5-10 with an adult
Where: Walking Mountains Science Center
If you have any questions about this program please email Kaitlyn Merriman at kaitlynm@walkingmountains.org.