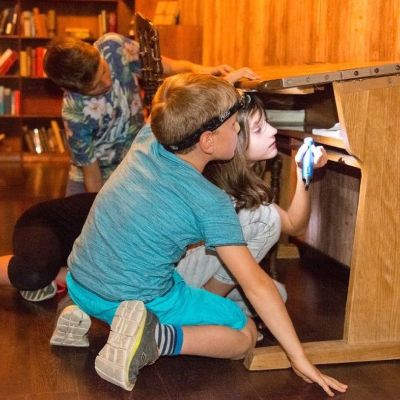 A game in which players join forces to solve a series of puzzles using clues, hints, and strategy to escape from a locked room. Players must use their team spirit, creativity, and powers of deduction to crack codes, solve puzzles, and collect objects to save the world.  This game is a thrilling way to encourage critical thinking and collaboration!
When: Saturday, March 16th | 10:00 am-12:00 pm OR 2:00 pm-4:00 pm
Where: Walking Mountains Science Center
Cost: $10/child. Designed for children 8-12 years old.
Due to high demand, two separate and identical programs are available. Please select a time below to register.
10:00 am -12:00 pm | This time is now sold out. Please select another time to register.
………………………………………………………………………..