Provoking Thought. Creating Action.
The Sustainable Film Series raises awareness and encourages community dialogue about environmental issues afflicting our world through award-winning independent featured films. This year Walking Mountains will continue to provide films at two locations for the entire series. The 1st Tuesday of every month at Loaded Joe's in Avon and 3rd Tuesday of every month at Dusty Boot in Eagle. Showings start at 6:30pm. No reservations required, just show up!
The End of Snow and Minimalism: November 7th & 21st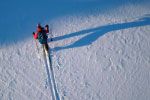 The End of Snow: Dr. Jane Zelikova is a tropical ecologist living in the mountains of Wyoming and Colorado. She dreams of snow in the summer and tropical forests in the dead of winter. But her snow-capped Fourteeners are changing – no longer bringing the deep winter snowpack once promised. This is a future from which she and the people of the West can't run. What's a wildly curious, adventurous girl to do? Embark on a journey into the mountains to find the tales of the past, present and future of snow. There will be adventure. Friendships will form. She will dig holes, and fall down those holes. But like any good story, the characters she meets will help show her the way, a map for living in a world beyond the end of snow.
View Trailer: http://www.endofsnow.com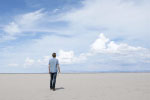 Minimalism: A Documentary About the Important Things examines the many flavors of minimalism by taking the audience inside the lives of minimalists from all walks of life—families, entrepreneurs, architects, artists, journalists, scientists, and even a former Wall Street broker—all of whom are striving to live a meaningful life with less.
View Trailer: http://minimalismfilm.com/watch/
Poverty, Inc.: December 5th & 19th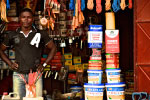 The West has positioned itself as the protagonist of the development narrative. But the results have been mixed, in some cases even catastrophic, and developing world leaders have become increasingly vocal in calling for change. Drawing on perspectives gathered from over 150 interviews shot over 4 years in 20 countries, Poverty, Inc. explores the hidden side of doing good. From disaster relief to TOMs Shoes, from adoptions to agricultural subsidies, Poverty, Inc. follows the butterfly effect of our most well-intentioned efforts and pulls back the curtain on the poverty industrial complex – the multi-billion dollar market of NGOs, multilateral agencies, and for-profit aid contractors. Are we catalyzing development or are we propagating a system in which the poor stay poor while the rich get hipper?
View Trailer: http://www.povertyinc.org/about/
One Big Home: January 2nd & 16th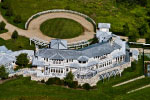 Gentrification comes in many forms. On the tiny island of Martha's Vineyard, where presidents and celebrities vacation, trophy homes threaten to destroy the island's unique character. Twelve years in the making, One Big Home follows one carpenter's journey to understand the trend toward giant houses. When he feels complicit in wrecking the place he calls home, he takes off his tool belt and picks up a camera. Bumping up against angry homeowners and builders who look the other way, he works with his community and attempts to pass a new bylaw to limit house size.
View Trailer: http://onebighome.com/watch-trailer/
RiverBlue: February 6th & 20th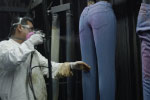 Following international river conservationist, Mark Angelo, RiverBlue spans the globe to infiltrate one of the world's most pollutive industries, fashion. Narrated by clean water supporter Jason Priestley, this groundbreaking documentary examines the destruction of our rivers, its effect on humanity, and the solutions that inspire hope for a sustainable future.
View Trailer: http://riverbluethemovie.eco/trailers/
Gringo Trails: March 6th & 20th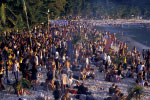 Are tourists destroying the planet-or saving it? How do travelers change the remote places they visit, and how are they changed? From the Bolivian jungle to the party beaches of Thailand, and from the deserts of Timbuktu, Mali to the breathtaking beauty of Bhutan, Gringo Trails traces stories over the course of thirty years to show the dramatic long-term impact of tourism on cultures, economies, and the environment.
View Trailer: http://gringotrails.com/trailer/
SUSTAINABLE: April 3rd & 17th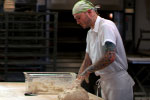 A vital investigation of the economic and environmental instability of America's food system, from the agricultural issues we face — soil loss, water depletion, climate change, pesticide use — to the community of leaders who are determined to fix it. Sustainable is a film about the land, the people who work it and what must be done to sustain it for future generations.
View Trailer: https://vimeo.com/116092253
Time To Choose: May 1st & 15th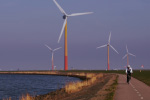 Academy Award winning director Charles Ferguson's new film investigates global climate change villains and heroes, and reveals practical solutions to act on. Time To Choose takes on one of the most pressing issues of our time, climate change, and examines the main contributing factors to this worldwide phenomenon, and what we can do to alleviate this crisis. The film makes the case that we can combat climate change; that we have the tools and the knowledge to begin doing so right now.
View Trailer: https://vimeo.com/ondemand/timetochoose/176238449