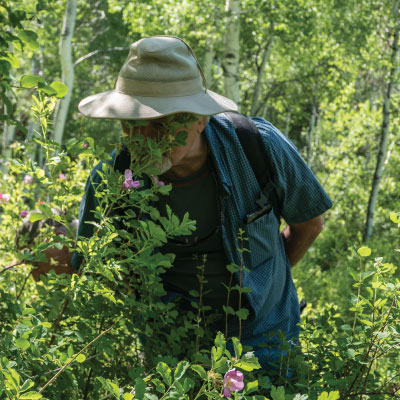 This experience, led by Kayla Weber, is designed to make contact with nature by taking in deeply the atmosphere of the forest through all of our senses.
Those of us that are lucky enough to live in these beautiful mountains know and recognize that fresh air and outdoor experiences have dramatic effects on our health and happiness. The science is slowly catching up and is showing Forest Bathing to have positive effects on our psychology and physiology.
The walk we have planned is neither long nor strenuous so please dress in, or bring layers to stay warm. There will be lots of slow movement and times where we aren't walking at all, so we recommend being prepared with clothes that keep you warm and clothes that keep you cool and protected when the sun comes out. Better to have layers to remove than not enough!
Come experience a slow and mindful forest walk that will leave you feeling connected and refreshed.
When: Monday, August 5 from 10am-2pm
Ages 18+, $10/person
Where: Vail Nature Center
Register: HERE
Learn more about Kayla and Forest Bathing: Watch the Video