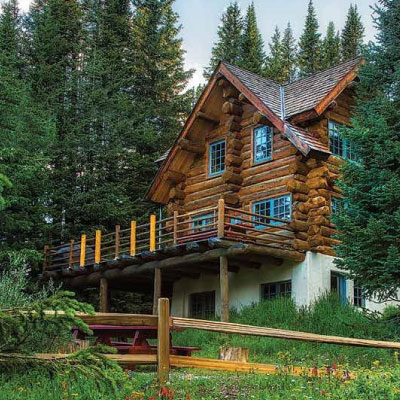 Walking Mountains Science Center is pleased to invite you to a Ladies Overnight Hut Trip this August!  This unique experience offers you the chance to hike with a Certified Interpretive Guide, enjoy a catered dinner and breakfast, and take a yoga class in the morning on top of the mountain.  How can you say no?
Twenty spots are available for a hike to Jay's and Chuck's Huts!  Dinner and Breakfast will be provided by Walking Mountains Science Center hosts.

When: Tuesday, August 20th-Wednesday, August 21st
Where: Meet at Walking Mountains Science Center, stay overnight at Shrine Mountain Inn
Cost: $275 per person. Ages 18+. Click here to register.
Itinerary:
8/20/19
Noon–leave Walking Mountains Science Center
12:30–Vail Pass Lunch (please bring your own lunch)
1:00–Hike to Shrine Mountain Inn
2:00–Nest, snack at Shrine Mountain Inn
3:00–Hike to Shrine Ridge
6:00–Return to Shrine Mountain Inn
7:30–Dinner
———————————————————————
8/21/19
7:00–Yoga/Morning Hike
8:30–Breakfast
10:00–Leave Hut
11:00–Return to Walking Mountains Science Center
If you have any questions please reach out to Lizzy Owens, Associate Director of Development, at lizzyo@walkingmountains.org or 970.306.0286 or Kaitlyn Merriman, Community Programs Manager, at kaitlynm@walkingmountains.org or 970.827.9725 x137.